Jobs
Details: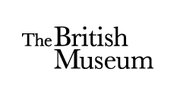 Location:
London
Category:
Administration

Salary:
Salary £25,750 per annum
Contract type:
Contract
Permanent
Hours:
Full time
Telephone:
020 7323 8000
The British Museum has an exciting opportunity for a Senior Administrator to provide administrative support in the Directorate Department, to ensure its smooth running.

In this varied role you will be providing administrative support to the Chairman, ensuring that his diary is effectively and efficiently managed. You will also provide administrative support to the Deputy Director and the Director of Resources. You will be a key part of the support team with responsibility for Health & Safety, and partial responsibility for financial matters. You will also support the Governance & Planning Coordinator in the collection of management information and the preparation of reports.

Key areas of responsibility:
• To assist with the smooth running of meetings and events, including coordinating and organising the logistics for Board and Committee meetings, effectively communicating with people at all levels, including Trustees.
• To provide effective administrative support to the Director's Office which will include opening the office every morning from 08.30, ordering and monitoring stationery and office supplies, collating meeting papers, booking meeting rooms and catering, departmental filing, maintenance requests, greeting guests and making tea and coffee for visitors.
• To administer the departmental accounts, including payment of invoices and creating purchase orders.
• Diary management: manage and prioritise the Chairman's diary, schedule the Chairman's workload, including meetings and events, to ensure all deadlines are met.
• Manage all post and incoming correspondence to the Director's Office, sorting, recording and redirecting as appropriate. Draft responses to Director's Office correspondence as required.

Person specification:
With A level or equivalent, you will have excellent interpersonal and communications skills, both orally and in writing. You will be confident communicating with people at all levels, able to act with tact and diplomacy. With flexible approach to changing priorities and requirements, you will have multi-tasking skills and the ability to handle a busy workload. You will have experience of senior level diary management. You will have administrative experience, as well as experience of financial management and drafting letters and documents.
Museum Website: https://bmrecruit.ciphr-irecruit.com/templates/CIPHR/job_list.aspx