Jobs
Details: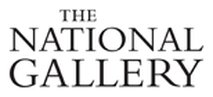 Location:
London
Category:
Administration
Collections Care
Curatorial

Salary:
£31,500 pa
Contract type:
Contract
Temporary
Hours:
Full time
Telephone:
0207 747 5909
The Simon Sainsbury Curatorial Fellowship
JOB CONTEXT

The post is a twenty-two month traineeship, designed to introduce someone who has a good scholarly art historical background in European painting, and with an interest in pursuing a museum career, to the responsibilities of curatorship in a national collection.

JOB PURPOSE

The Curatorial Fellow will have the opportunity to be involved in a full range of curatorial practice and to gain experience of a variety of curatorial issues. The post will focus on European paintings in the period before 1500, and on at least one special project.

SCOPE OF JOB

Assisting with the care, display, research, management and interpretation of the National Gallery's collection:

The Curatorial Fellow will be assigned to the early Renaissance section of the curatorial team, and will receive training in the care, display, research and interpretation of the collection before 1500, in dealing with acquisitions, loans, rehangs and redisplays, in curating exhibitions and the delivery of public programmes, in dealing with public enquiries and ensuring collection information is up to date, in liaising with an essential range of museum functions such as art handling, framing, conservation, and scientific research, as well as communications, exhibitions and education teams, in working with national and international partners, and in acting as a Gallery courier when accompanying paintings in the UK and abroad.

The Curatorial Fellow will provide support to two Senior Collection Curators – the Curator of Italian Painting before 1500, and the Curator of Early Netherlandish, German and British Paintings.

A particular task will be assisting with exhibition projects, some of which will take place after the Curatorial Fellow has left the National Gallery.


KEY DELIVERABLES

The post holder will support two Senior Collections Curators with the full range of Curatorial work, and will focus on at least one special project, including a loan exhibition.

KEY RELATIONSHIPS

The post-holder will report to two Senior Collections Curators, the Curator of Italian Painting before 1500 and the Curator of Early Netherlandish, German and British Paintings.

The post-holder will work primarily with colleagues within the curatorial, conservation, exhibitions, learning and art handling departments, as well as other internal colleagues across all departments and external colleagues in the sector.

ESSENTIAL ROLE CRITERIA

- A Master's degree in History of Art or relevant equivalent subject.
- Excellent knowledge of the field of European painting before 1500, including both Northern and Southern European Painting.
- The ability to carry out independent scholarly research to a very high standard.
- The ability to communicate thoughts and ideas effectively both verbally and in writing to a broad audience, simplifying complexities and adapting information so that others can understand.
- Demonstrable interest in how the Gallery communicates the results of its research to a broad public, using digital and other media.
- Broad IT skills
- Organised – has a methodical approach to work and prioritises own workload to meet deadlines. Seeks to maximise time and productivity.
- Flexible and Adaptable - able to support on a variety of different projects and tasks and is an advocate for change.
- Team Player – collaborates with colleagues and works well as part of a team. Strives to ensure the team pulls together and is effective.
- Learner - inquisitive, seeks out new information and looks for new ways to develop.

OTHER CRITERIA

- A good working knowledge of at least one of the main European languages other than English (Italian, German, Dutch, French) is highly desirable.
- Requirement for some irregular hours to attend events.
- Some travel throughout the UK and abroad may be required.

DIVERSITY AND EQUAL OPPORTUNITES

- To value and respect your colleagues and members of the public regardless of their background.
- To cooperate and contribute to measures introduced by the Gallery to ensure equality of opportunity and encourage diversity.

Museum Website: http://login.amris.com/wizards/nationalgallery/vacancyView.php?requirementId=MTg0MA==&jId=