Jobs
Details: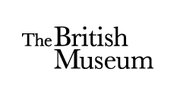 Location:
London
Category:
Collections Care

Salary:
£21,831 per annum
Contract type:
Contract
Contract
Hours:
Full time
Telephone:
020 7323 8000
2 x Assistant Collection Manager: Storage and Moves
Assistant Collection Manager: Storage and Moves
Collection Projects and Resources
Full time
Fixed term for 23 months
£21,831 per annum
Application Deadline: 12 Noon on Friday 5 July 2019

The British Museum is seeking two Assistant Collection Managers to assist with the delivery of a major collection decant project from the Blythe House outstation, with a particular focus on textiles.

Main purpose of job:

These roles will work within a team to assist in the delivery of a major decant project by documenting, packing and decanting objects as part of the move from Blythe House to Bloomsbury and the British Museum's new storage facility. These are deadline driven roles and will be an exciting opportunity to be part of a large-scale collection move, contributing to improved storage solutions for the British Museum.

Key Areas of Responsibility:

You will use your technical expertise to facilitate the movement, packing and rehousing of objects currently in storage at Blythe House, with a particular focus on textiles. You will be expected to observe best practice in all aspects of object handling and maintain and update essential object documentation. You will use your organisational skills to work to tight deadlines while maintaining the safety and security of the objects.

Person Specification:

We are looking for motivated self-starters who work well as part of a team and are able to communicate effectively with a range of colleagues. An understanding and appreciation of different materials and objects is essential, and practical experience of object or art handling, in particular textiles, would be an advantage. You will be able to demonstrate an interest in the Museum's collections and likely have experience of working in a museum environment.
Museum Website: https://bmrecruit.ciphr-irecruit.com//templates/CIPHR/jobdetail_1692.aspx