Jobs
Details: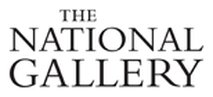 Location:
London
Category:
Collections Care
Curatorial
Other

Salary:
£31,500 pa
Contract type:
Contract
Contract
Hours:
Full time
Telephone:
0207 747 5909
The Dorset Curatorial Fellow
Assisting with the care, display, research, management and interpretation of the National Gallery's collection:

• The Curatorial Fellow will be assigned to the 1600-1800 section of the curatorial team, and will receive training in the care, display, research and interpretation of the collection 1600-1800, in dealing with acquisitions, loans, rehangs and redisplays, in curating exhibitions and the delivery of public programmes, in dealing with public enquiries and ensuring collection information is up to date, in liaising with an essential range of museum functions such as art handling, framing, conservation, and scientific research, as well as communications, exhibitions and education teams, in working with national and international partners, and in acting as a Gallery courier when accompanying paintings in the UK and abroad.

• The Curatorial Fellow will provide support to two Senior Collection Curators – the Curator of Dutch and Flemish Paintings, 1600-1800, and the Curator of Later Italian, Spanish and French 17th-century Paintings – and to the Associate Curator of Paintings, 1600-1800.

• A particular task will be assisting with exhibition projects, some of which will take place after the Curatorial Fellow has left the National Gallery.

The postholder will report to a Senior Collections Curator. The post will focus on at least one special project, including loan exhibitions scheduled for 2020 and 2021.

Museum Website: http://login.amris.com/wizards/nationalgallery/vacancyView.php?requirementId=MTgxNA==&jId=