Jobs
Details: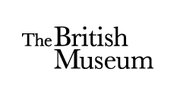 Location:
London
Category:
Administration
Exhibitions

Salary:
£21,831 per annum, pro rata
Contract type:
Contract
Contract
Hours:
Part time
Telephone:
020 7323 8000
Project Assistant: Room 3, Asahi Shimbun Display
The British Museum is seeking to recruit a Project Assistant to provide support for the Project Manager in ensuring smooth project development and successful delivery of Asahi Shimbun Displays in Room 3. 'Room 3' is the Museum's space for rapidly changing small installations, each lasting usually no more than 8 weeks. The space allows the Museum to showcase important objects and research, create small displays of topical interest – at potentially short notice - and learn more about improving the display of objects across the Museum. The job holder's key role will be to assist with the delivery of displays that meet these criteria within the timeframe and budget available and to be an advocate for the Asahi Shimbun Displays. The job holder will also have a role to play in public events associated with the Room 3 programme.

Key areas of responsibility:
• To act as the first point of contact for internal inquiries regarding past, present and future displays in Room 3.
• To create and maintain project documentation and databases and maintain the archive relating to past displays.
• To organise and co-ordinate project meetings.
• To take accurate minutes and distribute these very shortly after each meeting.
• To plan and create exhibition delivery schedules and support the PM in ensuring that deadlines are kept.

Person specification:
With a degree or Masters in a Humanities subject, you will have demonstrable experience in organising events, working on several projects simultaneously and to strict deadlines. You will have excellent communication and writing skills, IT and organisational skills. You will be an excellent communicator able to work independently using own initiative and as part of a museum-wide team. You will be flexible and have an ability to work effectively with a wide range of different people.
Museum Website: https://bmrecruit.ciphr-irecruit.com/templates/CIPHR/job_list.aspx