Jobs
Details: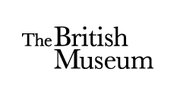 Location:
London
Category:
Legal

Salary:
£47,787 per annum
Contract type:
Contract
Permanent
Hours:
Full time
Telephone:
020 7323 8000
The British Museum is seeking a Senior Legal Counsel to provide high quality in-house legal advice. You would have a uniquely wide area of practice, covering the breadth of the Museum's activities. The Museum is the custodian of an unparalleled collection of global interest; the UK's largest tourist attraction with significant international commercial business; a high profile charity with complex sponsorship and philanthropic relationships; and a non-departmental public body with responsibilities to Parliament.

In this exciting new role, you will advise the Museum on specialist questions affecting loans, exhibitions, major collection acquisitions and cultural property. You will represent the Museum as required in commercial negotiations, and provide high quality advice that clearly sets out the risks and implications of alternative courses of action and allows effective decision-making. Working as part of a small team of two lawyers, you will commission and manage relationships with external legal advisers as necessary, ensuring value for money.

The successful candidate will be admitted as a practising solicitor or barrister in England and Wales, or equivalent. You will also have sound knowledge of relevant law and practice, and experience in the public and/or charitable sector.

We are looking for someone able to assess commercial risks and manage a varied and unpredictable workload. With good organisational and project management skills, you will have a professional manner and the ability to listen, give clear and persuasive advice and to argue a case coherently with tact and sensitivity to the audience.

We would be happy to consider a flexible working arrangement.
Museum Website: https://bmrecruit.ciphr-irecruit.com/templates/CIPHR/job_list.aspx