Jobs
Details: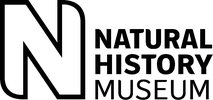 Location:
South Kensington
Category:
IT

Salary:
c. £40,000 per annum plus benefits
Contract type:
Contract
Permanent
Hours:
Full time
Telephone:
020 7942 5511
Are you a keen Platform or Applications Engineer looking for a new challenge? This is an opportunity to work with a wide range of technologies to deliver the Natural History Museum's mission to advance the science of nature.

The Natural History Museum is one of the world's leading museums, internationally recognised for its dual role as a centre of excellence in scientific research and as a leader in the presentation of natural history through exhibitions, public programmes, publications and the web.

We are looking to recruit an enthusiastic engineer to play a key role in the realisation of an ambitious digital strategy, working with a diverse set of platforms and applications across commercial and business systems such as Adobe AEM CMS, MS Dynamics CRM, Magento e-shop, Media Asset Management System and the Sharepoint Intranet. The role also provides support for bespoke in-house developed applications and the web infrastructure (apache, tomcat, nginx, IIS, HAProxy), serving a variety of public, internal and scientific audiences.

The main function of this post is to work within a team proactively maintaining and improving these platforms. Working closely with Product Owners and Analysts you will be able to plan and implement upgrades and enhancements to business and commercial applications, and working closely with the development and infrastructure teams you will assist with deployments, increasing automation and managing the web hosting infrastructure and CMS.

This is an exciting opportunity to take a role with a high degree of autonomy, where initiative, knowledge and experience will be valued and can have a direct impact. A can-do problem solving attitude and desire to learn is essential as well as a positive approach to customer service. The successful candidate will find themselves working in a supportive environment with exposure to a range of technologies and DevOps tools. Training and mentoring will be provided and personal development strongly encouraged.

Salary: c. £40,000 per annum plus benefits
Closing date: 9.00am Monday 25 February 2019

For a full job description and to submit an application, please visit the Natural History Museum website.
Museum Website: https://careers.nhm.ac.uk/templates/CIPHR/jobdetail_1653.aspx