Jobs
Details: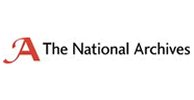 Location:
Kew, Richmond, Surrey
Category:
Events
Exhibitions

Salary:
£26,708
Contract type:
Contract
Permanent
Hours:
Full time
Telephone:
0208 392 5203
About us:
We are the official archive for the UK government, and for England and Wales. From the Domesday books to cabinet minister's tweets The National Archives catalogue, conserve and safe-guard our public records for everybody.

But, we are not just about the records. We are also about the people in them. The events they document, the stories they capture. Our records provide a vivid connection to all aspects of life past and present.

And, we are looking to recruit a bright and creative Interpretation Developer to help us tell these stories, to make audience and collection connections, on a national scale.

About the role:
As Interpretation Developer you will work on a variety of projects in our public programme, from temporary exhibitions to immersive experiences. Your goal will be to inspire our visitors with new ways of using and experiencing our collection. This is a creative role that directly develops and shapes the future of Archives.

About you:
You will most likely have experience developing and delivering audience engagement projects for a cultural or heritage institution. You'll be a positive and creative force able to solve problems, communicate complex ideas clearly and drive project work forward in a professional manner. You'll be someone who is plugged into the bigger Cultural & Heritage picture aware of the challenges and opportunities happening right now. And, you'll be a passionate storyteller; someone who thrives by working collaboratively with expert teams and incredible collections.

More than anything you will be a natural visitor champion, seeing the project from their perspective, ultimately creating experiences that change the way people think about archives.

Join us here in beautiful Kew, just 10 minutes' walk from the Overground and Underground stations, and you can expect an excellent range of benefits. They include a pension, flexible working, as well as discounts with local businesses (e.g. beauty salons and bars). We also offer wellbeing resources (e.g. on-site therapists) and have an on-site gym, restaurant, shop and staff bar.
Museum Website: https://www.civilservicejobs.service.gov.uk/csr/jobs.cgi?jcode=1620406