Jobs
Details: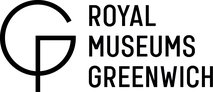 Location:
Greenwich
Category:
Front of house/visitor services

Salary:
0
Contract type:
Contract
Voluntary
Hours:
Other
Telephone:
0208 312 6543
Visitor Experience Team Volunteer
The largest maritime museum in the world is looking for more people to join our friendly and dedicated team of volunteers! If you love meeting new people, have a passion for the arts, history or science and would enjoy volunteering alongside our knowledgeable and experienced volunteers and members of staff, we'd really like to hear from you.

You need to be approachable and friendly. You will gain excellent customer care experience in a multi-site national Museum, based in the World Heritage Site of Greenwich, London. Royal Museums Greenwich is made up of the National Maritime Museum, the Queen's House, the Royal Observatory and the Cutty Sark. We are looking for volunteers to help create an unforgettable day out for our visitors from all over the world. Your role will be varied; you could find yourself with a foot both in the eastern and western hemispheres up at the Meridian Line, chatting to visitors in the beautiful surroundings of the Queen's House or helping visitors plot a voyage on our Great Map in the National Maritime Museum. You will of course be placed where business need is greatest.

Museum Website: https://www.rmg.co.uk/work-services/jobs-volunteering/volunteering-opportunities