Jobs
Details: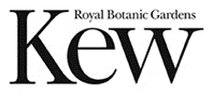 Location:
Kew Gardens, Richmond TW9 3AE
Category:
Education
Front of house/visitor services
Outreach

Salary:
£30,981 per annum
Contract type:
Contract
Contract
Hours:
Full time
Telephone:
02083323141
Community & Access Learning Manager
You'll oversee the development and delivery of a number of projects that form part of the Temperate House Activity Plan*, ensuring they are innovative in approach, represent best practice in the field, and build towards sustainable relationships and long-term audience engagement.
You'll be an energetic, proactive individual with in-depth experience and knowledge of community and access audiences, programming and delivery. Your strategic approach to audience and programme development will enable you to lead and support the community and access programme coordinators to develop and deliver new, sustainable, and engaging learning opportunities for our audiences. Your collaborative approach will ensure these programmes fit within, and complement, the wider Visitor Learning mission.

Your exceptional communication skills and excellent project management and budgeting skills, will enable you to manage multiple projects simultaneously, whilst building an outstanding Community and Access Learning programme which gains both internal and external awareness and recognition.

You will have a clear understanding about issues surrounding social inclusion and access and be committed to supporting Kew's responsibilities towards safeguarding of children. This post is subject to an Enhanced DBS check.

* The Activity Plan is a deliverable of the Heritage Lottery Fund programme to restore Kew's Temperate House, the largest surviving Victorian glasshouse in the world.

The salary will be £30,981 per annum.

We offer a fantastic range of benefits including a broad range of Learning and Development opportunities, with access to the Civil Service training curriculum, generous annual leave entitlement for new starters, family friendly policies, a choice of competitive pensions and flexible benefits scheme.

If you are interested in this position, please submit your application through the online portal, by clicking "Apply for this job"

We are committed to equality of opportunity and welcome applications from all sections of the community. We guarantee to interview all disabled applicants who meet the essential criteria for the post.

No agencies please.


Museum Website: https://careers.kew.org/vacancy/community-access-learning-manager-377268.html