Jobs
Details: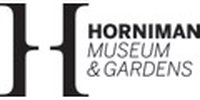 Location:
SE London
Category:
Front of house/visitor services

Salary:
£20,651 pa, pro rata for part time
Contract type:
Contract
Permanent
Hours:
Other
Telephone:
020 8699 1872
Visitor Hosts – 1 full time, 2 weekends only
The Horniman Museum and Gardens in south east London has been open since Victorian times, when the tea trader and philanthropist, Frederick John Horniman first opened his house and extraordinary collection of objects to the local community. Since then, our collection has grown significantly and includes internationally important collections of anthropology and musical instruments, as well as an acclaimed aquarium and natural history gallery – all surrounded by 16 acres of beautiful Gardens offering breathtaking views across London.

Visitor Hosts play a vital role at the Horniman, working alongside our Retail and Admissions team and our award-winning Volunteers to welcome around 900 000 visitors a year.

We are looking for warm and approachable Visitor Hosts (one full time and two part time) to share their enthusiasm for the Horniman's collections of objects from the natural world and different cultures. You'll be friendly and helpful as you help our visitors to get involved with daily activities at the museum, as well as ensuring that they have a safe and smooth-running visit.

You'll have previous experience of working with the public (not necessarily in a museum), and you may well be familiar with the Horniman and the local area. You will have outstanding customer service skills, and will be able to follow correct procedures to keep both our collections and our visitors safe.

To apply, visit our website: www.horniman.ac.uk/about/jobs

The closing date for completed applications is 10am on Friday 25 January 2019. Interviews will be held on Wednesday 6 and Thursday 7 February 2019.

The Horniman is committed to equality of opportunity and welcomes applications from all sections of the community.
Museum Website: http://www.horniman.ac.uk/about/jobs