Jobs
Details: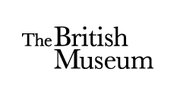 Location:
London
Category:
HR

Salary:
£35,590 - £40,065
Contract type:
Contract
Permanent
Hours:
Full time
Telephone:
020 7323 8000
HR Consultant: Employee Relations
This is an exciting opportunity for an experienced HR professional to join our HR team to provide both strategic and operational advice on policy, procedures and organisational change to the leadership team of the British Museum and British Museum Company Ltd.

Key areas of responsibility include:
• Ensuring that employee relations case work is managed effectively: undertaking complex casework and providing professional guidance and case review sessions to HR Advisors and Assistants
• Maintaining clear, fair, flexible and up-to-date employment polices (these include Disciplinary, Grievance, Attendance Management, Capability and The Employee Handbook) and providing training on these to managers
• Conducting work analysis and providing professional advice and support for organisational restructuring to increase efficiency and effectiveness
• Identifying, developing and delivering ways of improving management capability

As a key member of the HR team you will need to have a positive attitude, flexible approach to work, be able to prioritise workload and meet challenging deadlines. As a skilled communicator, you will develop and build effective relationships and influence a diverse range of colleagues. You will also handle non-routine issues with professionalism and competence; making decisions and providing analysis within your own area of expertise.

Applicants should be educated to degree level and be a Chartered Member of the CIPD or have equivalent experience. To be considered you must have experience of managing all aspects of employee relations within a complex organisation, including both strategic and operational aspects.
Museum Website: https://www.britishmuseum.org/about_us/jobs.aspx