Jobs
Details: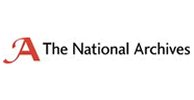 Location:
Kew, Richmond, Surrey
Category:
Research

Salary:
£32,629 - £34,480
Contract type:
Contract
Permanent
Hours:
Full time
Telephone:
0208 392 5203
Academic Engagement Manager
This role is an exciting opportunity to shape The National Archives' relationship with academic and research communities through the delivery of high-profile events, conferences and initiatives. You will strengthen our academic partnerships and help us deliver our ambitions as an Independent Research Organisation.

We are the guardians of some of the nation's most iconic documents, with a responsibility to collect, preserve and provide access to the physical and digital government record. Our success in this work depends on the research we conduct, both ourselves and in collaboration with academic partners.

In this role, you will join a dynamic team that leads, coordinates and supports the organisation's research and academic engagement. Working collaboratively with colleagues across the wider organisation, you will drive forward The National Archives' relationship with its academic audience, which includes individual academics, postgraduates, other research organisations, and academic funders.

You will combine an excellent knowledge of research and the Higher Education sector with the ability to engage successfully with a wide variety of people and stakeholder bodies. Your experience of organising events and initiatives, your ability to negotiate and communicate, and your interpersonal skills will make a real difference to what we can achieve through our academic engagement.

Join us here in beautiful Kew, just 10 minutes' walk from the Overground and Underground stations, and you can expect an excellent range of benefits. They include a pension, flexible working as well as discounts with local businesses (e.g. beauty salons and bars). We also offer wellbeing resources (e.g. on-site therapists) and have an on-site gym, restaurant, shop and staff bar.

Museum Website: https://www.civilservicejobs.service.gov.uk/csr/jobs.cgi?jcode=1611583