Dr Gordon Rintoul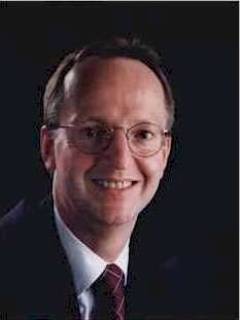 Director - National Museums Scotland
Dr Gordon Rintoul studied physics at the University of Edinburgh before undertaking a Doctorate in the History of Science and Technology at the University of Manchester. After entering the Museum profession he was awarded the Diploma of the Museums Association in 1989.
In 1984 he was appointed as Curator of The Colour Museum, Bradford. Following the implementation of major new developments, he was responsible for the Museum winning Best Museum of Social and Industrial History in the National Museum of the Year Awards.
Dr Rintoul was Director of Catalyst: The Museum of the Chemical Industry from 1987-1998. He was responsible for planning and managing the development and opening of this innovative and award winning new Museum.
In April 1998 he was appointed Chief Executive of Sheffield Galleries & Museums Trust, where he was responsible for initiating and managing a significant programme of revitalising the sites and public services. In April 2001 he was responsible for opening the new £15 million Millennium Galleries, part funded by the Millennium Commission and developed in partnership with the Victoria and Albert Museum.
Since 2002 Dr Rintoul has been Director of National Museums Scotland. He is responsible for five museums, a collection of over 4 million items, a revenue budget of over £20 million and 475 employees. Over the past few years he has initiated and implemented a major transformation project to enhance public services, develop the collections and modernise facilities. As part of this he is currently leading the £46.4 million transformation of the Royal Museum building in Edinburgh.
Dr Rintoul has held a wide range of positions of office in a range of museum related organisations and is an Honorary Professor at the University of Edinburgh.
Back to list of NMDC members