NMDC's event and exhibition highlights 2019
NMDC's event and exhibition highlights 2019
This page is a work in progress - we will be adding more events from our member museums throughout March 2019, as well as creating a list of digital highlights. Far from comprehensive, it aims to capture some of the range, scale and eclecticism of programming by NMDC museums.
Beamish
Fairs and Flag Days
Spring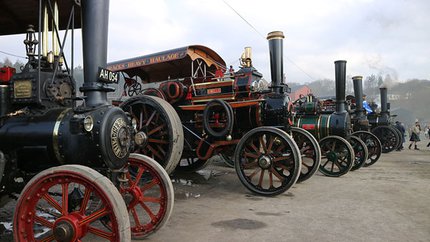 Beamish is holding a series of fairs throughout the spring. The Great North Steam Fair will include an array of steam and motor transport from locomotives and traction engines to cars and motorbikes in action across the museum.
The Georgian Country Fair will relive what life was like at an 1820s Fair including music, displays, entertainers and animals.
In the 1900s Empire Day was celebrated by young people in countries which now make up the Commonwealth. On 18th – 19th May Beamish is celebrating the young people of today in a parade through its 1900s town. Beamish
Birmingham Museums Trust
Too Cute!
until 12th May
Birmingham Museum & Art Gallery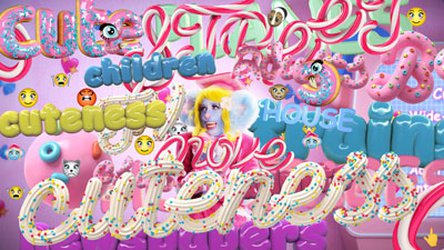 Too Cute film by Rachel Maclean Artist and filmmaker Rachel Maclean examines the world of cuteness by curating works from the Arts Council Collection and Birmingham's own collection to reveal how objects and images can have the unique ability to be simultaneously sweet and yet sinister. The exhibition is accompanied by an interpretative video with a twist! 'Dr. Cute' - a grotesque bear-like creature played by Maclean – who presents a short lecture on the themes explored in the show. 'Too Cute!' is part of the Arts Council Collection National Partnership Programme. BMT
Dead Cute – Taxidermy workshop
13th April
Birmingham Museum & Art Gallery
Led by a professional taxidermist Tonja Grung, owner of Made from the Dead taxidermy, this workshop introduces participants to the world and making process of taxidermy with a tongue-in-cheek spin. A live demonstration of taxidermy will take place before Tonja supplies the group with pre-prepared skins. Using butterflies, beetles, mice and chicks, visitors will combine and create mythical beasts inspired by the collection. Adults only event. BMT
Leonardo da Vinci: A Life in Drawing
until 6th May
Birmingham Museum & Art Gallery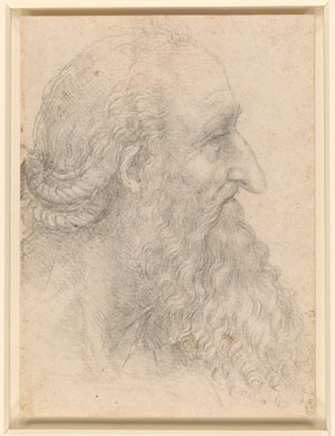 Leonardo da Vinci 'Head of an old bearded man'. Royal Collection Trust/ c. Her Majesty Queen Elizabeth II 2019 To mark the 500th anniversary of the death of Leonardo da Vinci, 12 of the Renaissance master's drawings from the Royal Collection are on display at Birmingham Museum & Art Gallery, as part of 12 simultaneous exhibitions across the UK. Visitors will see the intricacy of Leonardo's work through works never seen in the city before.
The museum will also be hosting a related 'Edwardian Tearooms Late: Leonardo da Vinci after hours' – a chance to view the exhibition, listen to live music and enjoy a meal on the museum site. BMT (dinner), BMT (exhibition)
Home of Metal presents Black Sabbath - 50 Years
22nd June – 29th September
Birmingham Museum & Art Gallery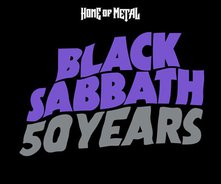 This major exhibition explores the legacy of Black Sabbath – celebrating music born in and around Birmingham. It tells the story of a sound that turned up the volume, down-tuned the guitars, and introduced a whole new meaning to the word 'heavy'. The exhibition celebrates Black Sabbath from the perspective of its fans, to show the impact and cultural legacy of the band as pioneers of Heavy Metal as a significant part of British musical heritage. BMT
Food Carving Sculpture Special
30th March
Birmingham Museum & Art Gallery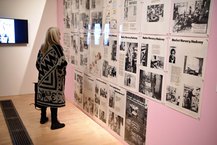 Artist Benny Semp leads this carving class with a difference inspired by the exhibition 'Women Power Protest'. Participants will carve directly onto fruit, vegetables, chocolate and cheese in a mindful environment for adults. BMT
Bristol Museums
On set with Aardman: Making Early Man
6th July - 3rd November 2019
M Shed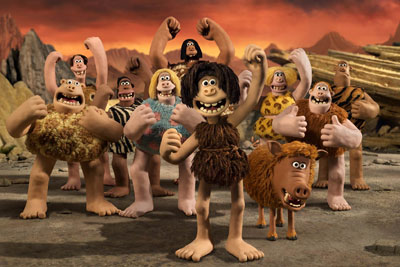 Early Man c. Aardman Animation
Set at the dawn of time, when prehistoric creatures and woolly mammoths roamed the earth, Aardman's 'Early Man' told the story of plucky caveman Dug who, along with his sidekick Hognob, unites his tribe against the mighty Bronze Age in a battle to beat them at their own game – football. The exhibition, developed in partnership with Aardman, will showcase the creative skills of the Bristol-based team who made the film: from drawings which create an imaginary world and extraordinarily crafted sets to tiny character models and the latest VR technology. Bristol Museums
Magic
19th October 2019 – 19th April 2020
Bristol Museum & Art Gallery
Magic is a fundamental part of the human experience which crosses time and cultures. This exhibition explores the lives of those who practice it, the objects that embody it and the supernatural beings that they believe exist between the natural and the supernatural.
From ancient uses of witchcraft, to the role superstition plays in the modern mind, 'Magic' will reveal how magic has been used to heal, hunt and harm across the world. From Ancient Egyptian amulets and Mexican charms promising protection from black magic, to items collected from the altar of a practising witch, Magic will uncover new ways of understanding worlds beyond our own. Bristol Museums
Ultra Japan
4th April, 7pm – 10pm
Bristol Museum & Art Gallery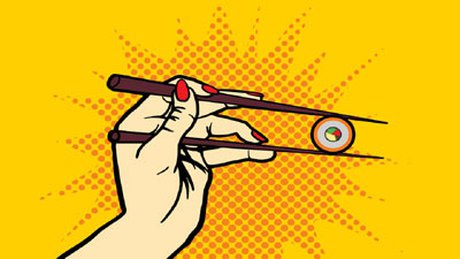 This museum Late explores Japan's cool contemporary culture and classical traditions with an immersive evening of J-Pop, activities, demonstrations, dressing up and a pop-up bar. There is also an opportunity to view the beautiful woodblock prints (ukiyo-e) on display in the Masters of Japanese Prints exhibition. Bristol Museums
Museums at Night: Tattoo live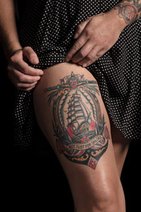 Tattoo Night c. Abbi Hughes
16th May, 7pm – 10pm
M Shed
This Museums at Night event includes a live band and live tattooing as well as a chance to talk to the tattoo artists, discuss idea, dress up and grab a drink. Visitors will also have a chance to enjoy an out of hours visit to the accompanying exhibition 'Tattoo: British Tattoo Art Revealed'.Bristol Museums
Derby Museums Trust
Fashion House
16th February 2019 – 31st January 2020
Pickford's House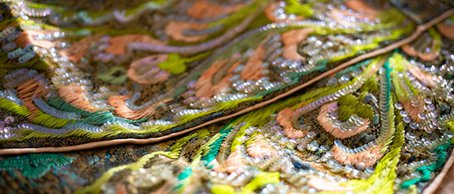 Pickford's House offers a rare glimpse inside the private wardrobe of Grace Elvina, Marchioness Curzon of Kedleston.
The exhibition showcases sumptuous, elegant evening wear from the Jazz Age. It includes 1920s and 30s couture gowns from the fashion houses of Chanel, Worth, Hartnell and Vionnet, representing the epitome of style from the golden age of glamour. Derby Museums
Brick History
Derby Museum and Art Gallery
24th May – 8th September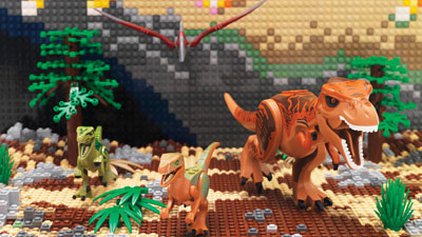 Brick History takes famous moments from history and re-imagines them in LEGO® bricks. From DNA and the Big Bang to Mozart, Martin Luther King and mobile phones, LEGO® artist Warren Elsmore and his team have created a celebration of our shared stories, struggles, and triumphs, made from everyone's favourite Danish toy. It ranges from tiny recreations of Concorde and the Titanic to a 1.5m square medieval castle bustling with activity. Derby Museums
Imperial War Museums
Yemen: Inside a Crisis
17th May – 24th November
IWM North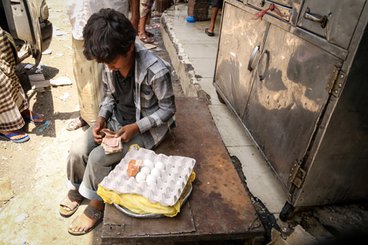 Photograph - Ahmed Basha At the forefront of a major season of programming at IWM North, this will be the UK's first exhibition to address Yemen's on-going conflict and humanitarian crisis. Showcasing around 50 objects and photographs, many of which have been exclusively sourced from Yemen, it will also be accompanied by a wider programme of events around Manchester, examining the impact that the crisis is having on the Yemeni people. IWM
Culture Under Attack
5th July 2019 – 5th January 2020
IWM London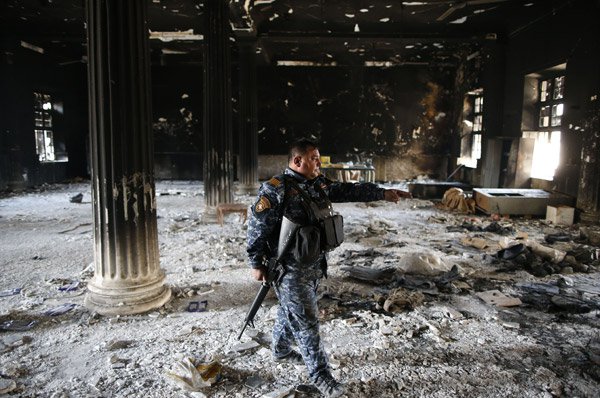 Photograph AHMAD GHARABLI/AFP/Getty Images
IWM London's major season of exhibitions and events, 'Culture Under Attack' will explore the impact of acts of war against what defines who we are – our culture. From the buildings we build for our communities to the tangible and intangible things we treasure as individuals, the season will invite visitors to consider what happens when culture is threatened, targeted or deliberately annihilated. IWM
D-Day 75
1st – 9th June
Across IWM sites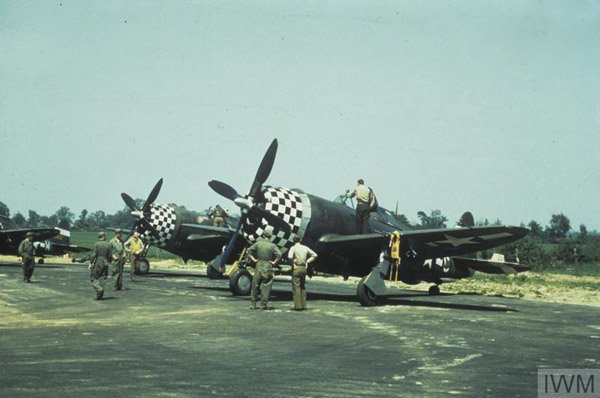 D-Day 75 - © IWM (FRE 5604) P-47 Thunderbolt aircraft of the 83rd Fighter Squadron, 78th Fighter Group at Duxford
June 2019 will be the 75th anniversary of D-Day: the greatest seaborne invasion in history. Over nine days, Imperial War Museums will retell the extraordinary land, air and sea story through its Second World War collection at HMS Belfast, IWM Duxford and at the Churchill War Rooms, all of which experienced first-hand the events of D-Day.
Commemorative activities include 'Daks Over Duxford' on 4th – 5th June at IWM Duxford. An unprecedented number of Dakotas – transport aircraft synonymous with the D-Day landings – will take off from the IWM Duxford's historic airfield on 5th June for a mass cross-channel flight, ending with parachute landings in Normandy. Family activities at IWM Duxford and HMS Belfast will take place on 8th – 9th June. IWM
Ironbridge Gorge
British Wildlife Photography Awards exhibition
11th May – 10th September
Jackfield Tile Museum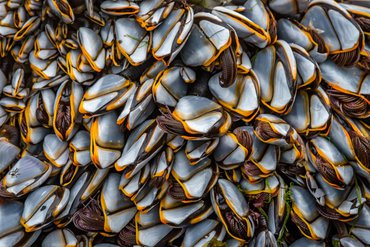 Winner, Close to Nature category. David Bennett - goose barnacles, Sanna Bay, Highland This exhibition of British wildlife, in all its beauty and diversity comes from a range of hugely talented amateur and professional photographers practising across the UK. The images highlight the diversity of Britain's natural history providing a showcase for the very best nature photography.
Comics: Explore and Create Comic Art'
25th May - 1st September
Coalbrookdale Gallery
Ironbridge will showcase an eclectic mix of original, iconic comic art alongside work by current children's comic creators. Originated by Seven Stories, the National Centre for Children's Books, the exhibition will offer comic book fans of all ages interactive activities, playful props and original material. It features Desperate Dan and Dennis the Menace as they were drawn in the 1940s and 50s; as well as Oor Wullie, Minnie the Minx, Roy of the Rovers and Dan Dare from The Eagle. Ironbridge Gorge
Manchester Museums
Jallianwala Bagh 1919: Punjab under Siege
6th April 2018 – 2nd October 2019
Manchester Museum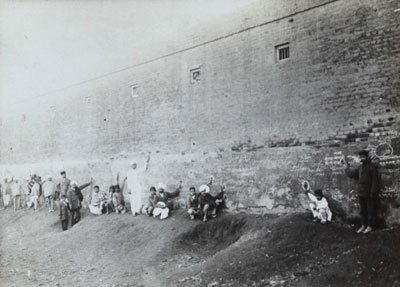 People in Jallianwala Bagh pointing at bullet marks on the wall surrounding the Bagh
Manchester Museum is commemorating 100 years since the Jallianwala Bagh Massacre in an exhibition co-curated with the Partition Museum in Amritsar, India. It describes how the events of 13th April 1919, when British troops killed hundreds after opening fire on peaceful Indian protestors, were a defining moment for the Independence movement, beginning a chain of events that eventually led to the demise of the British Empire in South Asia. It also explores the nuances of what we remember, how we remember it, and what we have forgotten, in India and the UK. The exhibition includes audio-visual material giving eyewitness accounts of the massacre, photographs and official documents as well as featuring Punjabi textiles from the Whitworth and a new artwork about the massacre by the Singh Twins. Manchester Museum
Museum of London
Beasts of London
5th April 2019 – 5th January 2020
Museum of London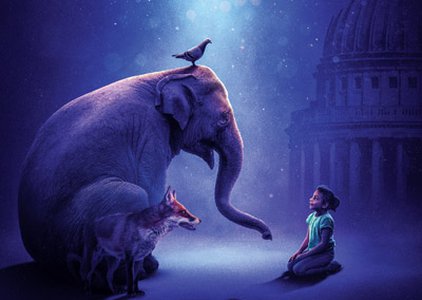 'Beasts of London' explores the fascinating role animals have played in shaping the capital, in a child-friendly exhibition narrated by the beast themselves.It is a a fully interactive digital installation using video projection mapping. It ranges from the Roman era to Medieval London through to the present. It describes how animals - from lions and elephants, to horses, rats and pigeons - have shaped the city. The animals are voiced by household names including Kate Moss, Brian Blessed, Pam Ferris, Nish Kumar, Stephen Mangan, Angellica Bell and Joe Pasquale. The exhibition is Inspired by objects in the Museum of London's collection and created in partnership with the Guildhall School of Music & Drama, Beasts of London. Museum of London
Secret Rivers
24th May – 27th October
Museum of London Docklands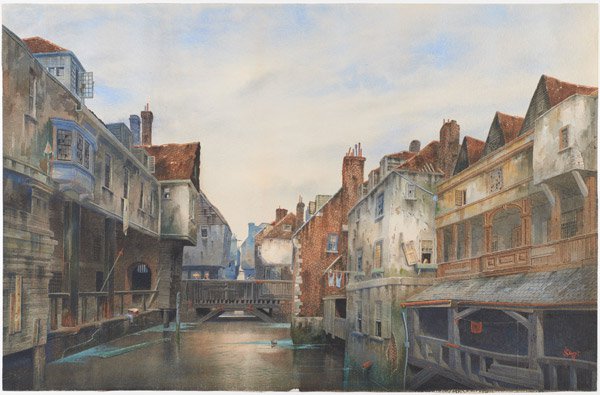 Jacobs Island Rotherhithe 1887, James Lawson Stewart. Courtesy of the Museum of London

For centuries Londoners have existed beside a series of waterways, which have shaped the city and people within it. The history of this relationship and the art that is has inspired is the focus of 'Secret Rivers'. The exhibition uses archaeological artefacts, art, photography and film to reveal stories of life by London's rivers, streams, and brooks, exploring why many of them were lost over time.
Historic and contemporary artworks from artists, poets and authors will also show how London's rivers have played an important role in the city's imagination. Previously unseen artefacts from excavations of the River Fleet and elsewhere hint at the diverse industrial, economic and religious roles these rivers have played over the centuries.
The Rivers Effra, Fleet, Neckinger, Lea, Wandle, Tyburn, Walbrook and Westbourne will all feature in the exhibition. Each river will highlight a broader theme such as poverty, industry, development, effluence, manipulation, activism, sacred association and restoration. Museum of London
National Archives
Protect and Survive: Britain's Cold War Revealed
Opens 4th April

Opening on 4 April 2019, exactly 70 years since the foundations of NATO were formed 'Protect and Survive: Britain's Cold War Revealed' will offers a fascinating insight into life in Britain during the Cold War era. This immersive exhibition will recreate a government bunker and a 1980s living room, showing the impact of the Cold War on the government and on ordinary people's lives. Visitors will see a range of archival material including George Orwell's infamous list of suspected communist sympathisers, memos written by Margaret Thatcher and Winston Churchill and a plan of Lionel 'Buster' Crabb's fateful spy mission.
The exhibition will be accompanied by a programme of high-profile events exploring the Cold War from a multitude of perspectives. Speakers will include Dame Stella Rimington, former Director General of MI5, who will discuss her extraordinary career in government and subsequent success as a writer. National Archives
National Library of Scotland
Back to the Future: 1979–1989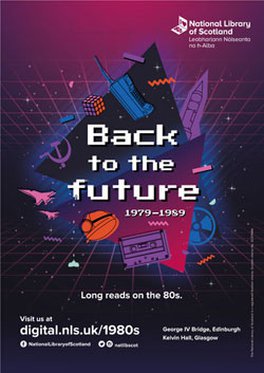 May - December
NLS is programming online content, public events and displays relating to the 80s. It was a time of considerable national and international change, and the programme will be structured around six themes: international relations, UK politics, economics and employment, science and technology, social change, and culture and entertainment. The Library will invite people to question how well they know the period and seek to engender conversation and understanding between people of different backgrounds, generations and worldviews.
Northern Lights
'The Author of the Wealth of Nations' - Adam Smith
Opens 21st June
18th-century Scotland was a place with many remarkable individuals, but what helped to create the conditions for what we now call the Scottish Enlightenment were the social and professional networks that allowed these great thinkers to share and develop their ideas.
The Enlightenment was a phenomenon that operated across different levels of Scottish society - 18th century Scots lived active and sociable lives that brought them into frequent contact and debate with their peers in universities, churches, libraries, taverns and print workshops. This exhibition will feature books and manuscripts by the leading figures of the age including David Hume, Adam Smith and Robert Burns.
National Museum of the Royal Navy
Jolly Roger: A Symbol of Terror and Pride
6th April - 28th August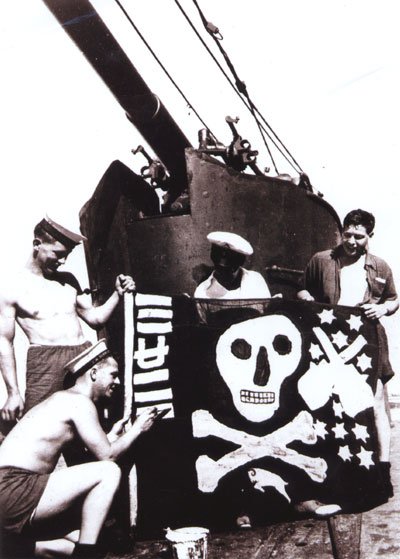 Torbay's Jolly Roger being painted

A new exhibition sheds light on the cultural history of the Jolly Roger flag. The skull and crossbones flag, commonly known as the Jolly Roger, has been associated with pirates for centuries. Less well known is its use by their adversaries in Royal Navy where a tradition of flying the flag from submarines has existed since the First World War. A new textile artwork will be commissioned as part of the exhibition.
Horrible Histories Pirates
From 6th April
Portsmouth Historic Dockyard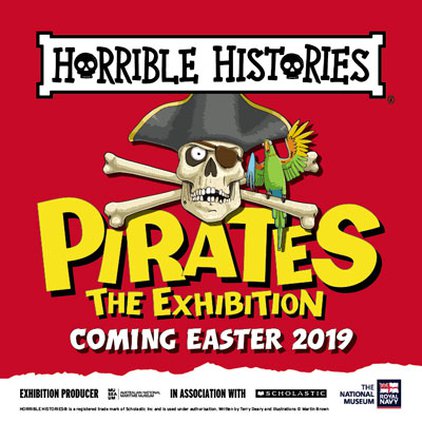 'Horrible Histories® Pirates', is based on the best-selling books by Terry Deary and illustrator Martin Brown. The internationally-acclaimed exhibition that will open for the first time in the UK at Portsmouth Historic Dockyard after previously showing at the Australian National Maritime Museum. The exhibition takes an amusing look into pirate history, complete with parrots, cutlasses and quite a lot of gore. Throughout the hands-on exhibition there will be opportunities to design pirate flags, visit a pirates' tavern, take out enemies with cannon fire and command a pirate ship on the high seas.
National Museums Northern Ireland
Game of Thrones Tapestry
From 25th January 2019
Ulster Museum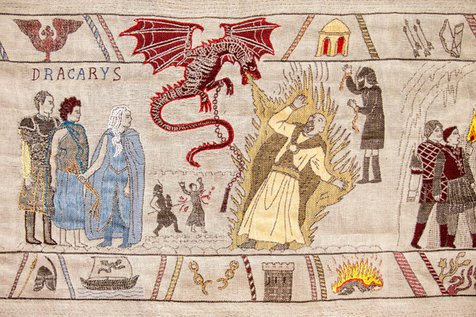 Tourism Ireland's Game of Thrones tapestry A large number of the scenes in Game of Thrones®, the most-watched television series in the world, were filmed in Northern Ireland. The adventures and landscapes captured on screen have been preserved in a gigantic, multi award-winning tapestry designed by Tourism Ireland and 80 metres or over 250 feet in length. Designed by hand but weaved by a state-of-the-art machine, the tapestry was also hand-embroidered by a team at National Museums NI. The linen used to form the background of the tapestry was sourced from one of the last surviving linen mills in Northern Ireland. Following worldwide release in April 2019, scenes from the final episodes of season 8 will also be added to this hand-crafted masterpiece. NMNI
Left, Right and Centre, 2018: Art from the Ulster Museum collection 1890s - 2018
from 15th February 2019
Ulster Museum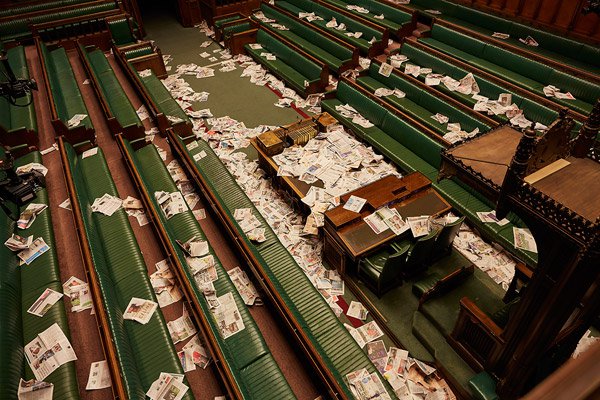 Left Right & Centre (still), 2018, Cornelia Parker, c Cornelia Parker, Courtesy the artist and Frith Street Gallery, London, Collection National Museums NI
The Ulster Museum has acquired a major new video/film work by Cornelia Parker 'Left, Right and Centre, 2018' with support from the Art Fund. Made in response to the 2017 General Election, it was filmed at night in the Chamber of the House of Commons using a camera mounted drone and a wind machine. One of the most outstanding artists of her generation, Parker's work consistently challenges and subverts the most deeply engrained traditions of contemporary life. The exhibition sets Parker's work in context, and features highlights of the Ulster Museum's internationally important collection of 20th century art. NMNI
Tim Peake's Spacecraft
20th February – 12th May 2019
Ulster Transport Museum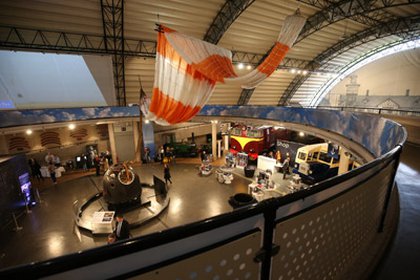 Image of Tim Peake's Spacecraft at Ulster Transport Museum: c National Museums NI The spacecraft which transported the UK's first European Space Agency astronaut, Major Tim Peake, to and from the International Space Station (ISS) continues its tour at the Ulster Transport Museum. Presented by Samsung and the Science Museum Group, it includes the Soyuz TMA-19M capsule complete with equipped interior and char marks on its outer body from its re-entry into Earth's atmosphere, which is displayed along with its 25-metre diameter parachute.
The exhibition is complemented by the Space Descent VR experience. Using Samsung Gear VR technology, Space Descent VR places visitors at the heart of Major Tim Peake's historic 250-mile return voyage to Earth from the ISS and is voiced by the astronaut himself. NMNI
National Museums Scotland
New Ancient Egypt, East Asia and Ceramics galleries
Opened February
National Museum of Scotland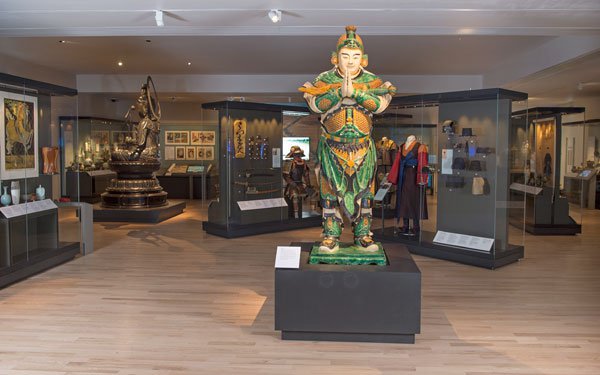 The new East Asia gallery at the National Museum of Scotland

Three new galleries complete the transformation of the National Museum of Scotland. These galleries, dedicated to Ancient Egypt, East Asia and the Art of Ceramics, are the final part a 15-year journey, restoring one of the UK's finest Victorian buildings, revealing remarkable treasures. The new openings include an Ancient Egypt gallery, featuring the Qurna burial – the only intact royal group outside Egypt and also a striped wooly Coptic sock from 300 – 600AD showing remarkable preservation. The Exploring East Asia gallery focuses on China, Japan and Korea, while the Ceramics gallery follows the 30,000 year history of the material, encompassing both decorative art and modern technological applications. The galleries contain 1,300 objects, 40% of which are on display for the first time in generations. NMS
Wild And Majestic: Romantic Visions of Scotland
26th June – 10th November
National Museum of Scotland
Dramatic highland landscapes, heroic histories, tartan and bagpipes are among the defining images of Scotland for many people around the world today. From the Romantic movement of the 18th and early 19th centuries to Queen Victoria's highland idyll at Balmoral, 'Wild and Majestic' considers the origins of these ideas and explores how they were used to represent Scotland around the world, expressed through highland and military dress, royal visits, art, literature and the beginnings of the Scottish tourism industry. This exhibition also charts Scotland's journey into the global imagination and invites visitors to think again about the meaning and relevance of ideas that continue to define Scotland today. NMS
Body Beautiful: Diversity on the Catwalk
23rd May – 20th October
National Museum of Scotland
A new generation of fashion creatives are challenging Euro-centric ideals of beauty. As a result, the catwalk is slowly shifting to reflect society as it is today, embracing different shapes, sizes, skin tones, ethnicities, ages and genders. 2017 brought the most racially diverse fashion shows in years. Supermodel Ashley Graham became the first plus-size model to walk for Michael Kors in New York, and non-professional models of all generations graced the stage for Dolce and Gabbana. In London, Simone Rocha cast three older models, while Teatum Jones included models with disabilities, in an empowering celebration of the human body.
An increasingly vocal industry is championing more realistic representation of diverse bodies and attitudes on the catwalk, in advertising and editorial, and behind the camera. Body Beautiful, Diversity on the Catwalk will showcase pivotal fashions from established and emerging designers initiating change across the spectrum of diversity. NMS
Edinburgh Fringe Lates
August
National Museum of Scotland
These Friday Lates offer a unique flavour of the Fringe as well as an opportunity to explore NMS galleries out of hours across three nights. Each will feature handpickedperformers, comedy, music, bars and entry to the summer exhibition, 'Wild and Majestic'. NMS,
Museum Socials, monthly events for people affected by dementia
Monthly all year
National Museum of Scotland
National Museums Scotland is offering a series of events for anyone affected by dementia and their relatives, friends and supporters. These Socials create a friendly environment where everyone is welcome and all contributions are valued. They are suitable for first-time visitors and for those who might not regularly come to the museum, as well as people who have always loved visiting. March activities are based around the touring exhibition 'Robots'. NMS
Royal Albert Memorial Museum
Birds without borders
20th July – 3rd November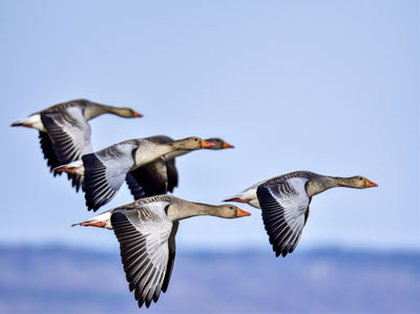 Birds without Borders explores the incredible feats of migration some birds must achieve in order to survive and breed. A playful mix of art, science and social history reveals why some migrant birds such as the swallow and cuckoo have found a place in our hearts, art and culture, both here and in their winter homes abroad. This family-friendly exhibition features birds from all over the world. Many spend at least some of their time here in the UK in gardens or at the water's edge. Visitors learn how to survive as a migrant bird, see new contemporary art by looking up and appreciate the in-house albatross.
Criminal Ornamentation: Yinka Shonibare MBE curates the Arts Council Collection
19th January – 17th March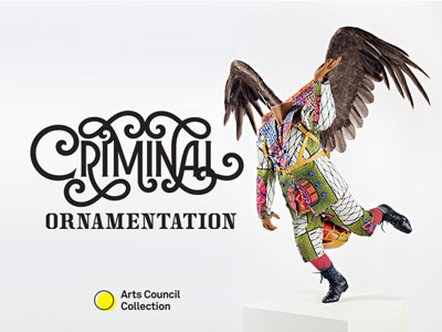 This exhibition includes eye-popping art ranging from film to fashion and ceramics to sculpture. Celebrated British-Nigerian artist Yinka Shonibare MBE has chosen works that surprise and dazzle, from a sequined dress by Alexander McQueen to nineteenth-century wallpaper by William Morris. Altogether he has selected nearly 100 works by more than 50 artists including Andy Goldsworthy, Sarah Lucas, Sonia Boyce, Susan Derges, Mona Hatoum, David Nash, Bridget Riley as well as his own pieces.RAMM
RAMM Bingo
Throughout 2019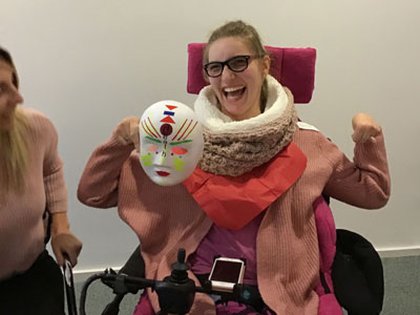 Bingo cards will be a fun new way of relating to RAMM's collections: they'll spark exploration and conversation. Designed to welcome all visitors, they are being developed with local disability organisations CEDA, Magic Carpet and Pelican Project along with volunteers and groups including disabled people and enablers. The partners are also giving guidance on clear and sensitively signposted breakout spaces. Future plans include the development of calming sensory spaces and interactives and exploring other new ways of relating to the museum's objects and displays.
Royal Museums Greenwich
The Moon
19th July - 5th January 2020
National Maritime Museum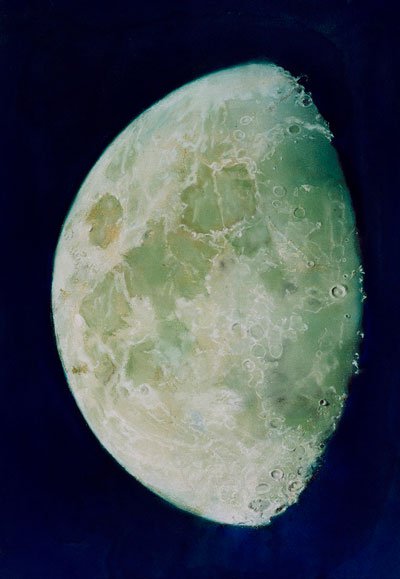 Framed pastel drawing entitled 'The Moon' by John Russell circa 1787 c. The National Maritime Museum, London
Celebrating the fiftieth anniversary of humanity's first footsteps on another world on 21st July, Royal Museums Greenwich is mounting a major exhibition to explore our evolving relationship with the Moon across history. 'The Moon' will present a scientific and cultural history of our nearest celestial neighbour, encompassing exploration, mythology, art and science. The exhibition will show that the Moon has always acted as a mirror for humanity's dreams, obsessions and endeavours.

Featuring over 160 objects from national museums, international institutions and private collections, it includes the earliest drawings of the Moon made using a telescope by Thomas Harriott, from the collection of Lord Egremont, along with key pieces from the Royal Astronomical Society, Victoria and Albert Museum and Science Museum, and the loan of Apollo space programme artefacts from the Smithsonian National Air and Space Museum in Washington D.C. Historical and contemporary artworks by leading international artists will form a thought-provoking dialogue between science and art. RMG
Insight Investment Astronomy Photographer of the Year Exhibition
Opens 13th September
National Maritime Museum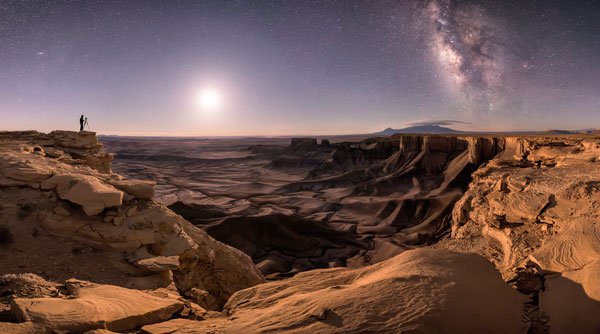 2018 IIAPY entry 'Transport the Soul' r. Brad Goldpaint

The Royal Observatory's hugely popular Insight Investment Astronomy Photographer of the Year reprises this year with the very best in astrophotography from around the world. The winning images are selected by an expert judging panel and after the awards are announced in September 2019 will be displayed alongside a selection of the shortlist images in a special exhibition. The 2018 contest received over 4,200 spectacular entries from enthusiastic amateurs and professional photographers submitted from 91 countries across the globe. RMG
Cutty Sark 150
Begins February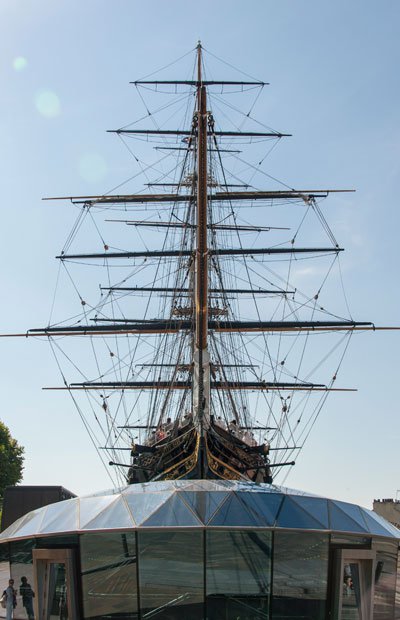 Cutty Sark, c. National Maritime Museum, London
Cutty Sark, the world's last surviving tea clipper and the fastest and greatest of her time will be marking her 150th anniversary in 2019. To celebrate this landmark occasion, Cutty Sark will be hosting a range of special events throughout the year, including concerts, theatre and poetry performances relating to her Victorian maritime heritage and historic connections to China, Australia and the rest of the world.

Highlights include:
• The BBC Singers celebrate the ship's place in history with their 'Cutty Sark 150 Concert' in March
• Family Friendly events on board Cutty Sark throughout the year
• Monthly live comedy with Tom Allen & Friends
• Cutty Sark Birthday Weekend in November, celebrating the 150th anniversary of her launch.
RMG
Royal Pavilion & Museums, Brighton & Hove
Stephen Jones Hats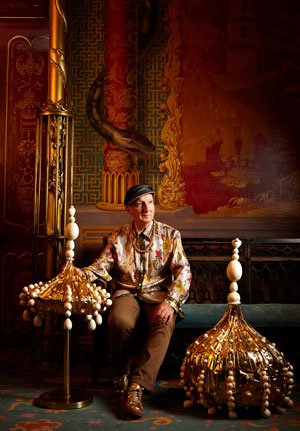 Stephen Jones, photograph by Tessa Hallmann
7th February – 7th June
Royal Pavilion
Hat-maker to the stars, Stephen Jones OBE takes over the Royal Pavilion in a new exhibition showcasing some of his most famous designs.
The Royal Pavilion has long been an inspiration to Jones and many of his hats reflect the wonderful, whimsical, radical nature of the Royal Pavilion, specifically his Spring/Summer 2012 collection Chinoiserie-on-Sea.
The site-specific exhibition shows hats worn by celebrities, including Lady Gaga and Diana, Princess of Wales and also those made in collaboration with the world's best fashion designers, including Dior, Thom Browne, Giles Deacon and Comme des Garçons. Brighton Museums
Wildlife Photographer of the Year
18th May – 8th September
Brighton Museum

This exhibition captures the diversity of the natural world, from animal behaviour to landscapes. On loan from the Natural History Museum, it is the most prestigious photography event of its kind, providing a global platform showcasing the natural world's most astonishing sights. There is also the opportunity for visitors to get hands on with items for the Royal Pavilion & Museum's outstanding natural history collections.
Elaine Evans Archaeology Gallery
Opened January
Brighton Museum & Art Gallery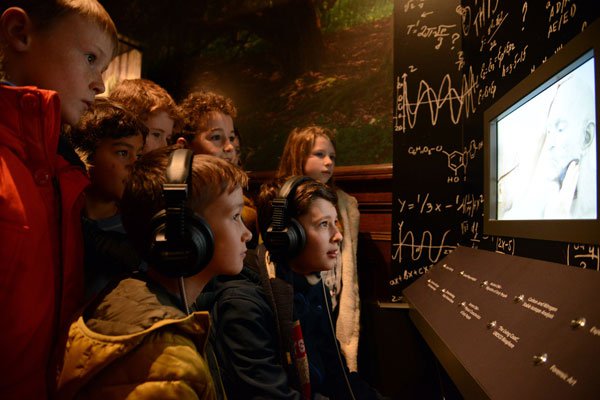 c. The Argus

At the heart of the new family friendly Archaeology gallery are seven forensically accurate 3D facial reconstructions revealing the faces of our ancestors and the people who would have been present in and around Brighton and Hove from the Ice Age to the Saxon era.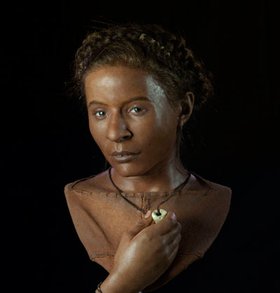 Whitehawk woman
Using modern scientific technology, research into the lives of people buried in Brighton and Hove has discovered a wealth of mystery, drama and tragedy through stories of toothache, malnutrition, childbirth and possibly murder.
Visitors can see exactly what these people looked like and explore the local environment through digital reconstructions. Objects on display found in Brighton and Hove include a now world famous Bronze Age Amber Cup. Brighton Museums
Science Museum Group
Top Secret
Opens 10th July
Science Museum
Opening at the Science Museum on the 10 July 2019, 'Top Secret' coincides with the 100th anniversary of GCHQ, the UK's Intelligence, Security and Cyber agency which has also acted as an expert advisor to the exhibition. It will explore a century's worth of communications intelligence through previously unseen artefacts from the incredible collections of GCHQ and the Science Museum Group, and rich personal and technological stories that underpin secret and secure communications past, present, and future.
It includes the story of Alan Turing and the team at Bletchley Park which broke the Enigma code in 1941, reveal spy-craft developed during the Cold War, and investigate the technologies that have kept communications safe and revealed the secrets of others with world-changing consequences over the last 100 years.
There are also narratives from those carrying out top secret work to defend against terror attacks and serious crime, describing the challenges of maintaining digital security today. There is also an interactive puzzle zone, giving visitors a chance to try codebreaking.
Her Majesty The Queen at the Science Museum on 7 March 2019, with objects from the upcoming Top Secret exhibition including Enigma M1070 © The Science Museum Group
Tyne & Wear Archives & Museums
Dippy on Tour: A Natural History Adventure
18th May – 6th October
Great North Museum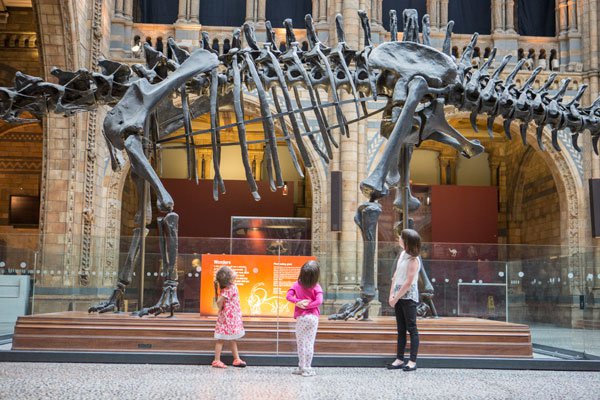 Dippy, courtesy of the Natural History Museum, London

Housed at the Natural History Museum in London for over 100 years, the famous Diplodocus skeleton cast 'Dippy' is coming to Newcastle's Great North Museum. This follows previous record breaking exhibitions in Dorchester, Birmingham, Belfast and Glasgow. The full skeleton is 21.3 metres long, 4.3 metres wide and 4.25 metres high. Great North Museum
The Enchanted Interior
5th October – 23rd February 2020
Laing Art Gallery
The Enchanted Interior will explore the recurring theme in nineteenth-century British painting of female subjects enclosed in ornate interiors as the 'chief ornament'. Many Pre Raphaelites and Orientalists showed a fascination with the so-called 'gilded cage'. The exhibition will be built around three significant works in the Laing collection: Edward Burne-Jones' 'Laus Veneris' (1873-75); John Frederick Lewis' 'Hhareem Life, Constantinople' (1857); and a new acquisition, 'Nele/Nellie' by Fiona Tan (2013). The exhibition will include other major 19th century works that explore the theme along with a contemporary critique of the 'gilded cage', through contemporary artworks by female artists. This exhibition has been developed by the Laing Art Gallery and will tour nationally. This exhibition was made possible with a grant from the Weston Loan Programme with the Art Fund.
Wallace Collection
Henry Moore: The Helmet Heads
6th March – 23rd June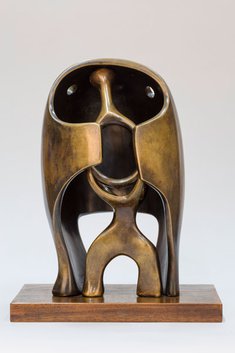 The Helmet 1939 - 40 (LH 212). Reproduced by permission of the Henry Moore Foundation. Photo: Henry Moore Archive. Photographer Nigel Moore.
'Henry Moore: The Helmet Heads' is the first major exhibition to explore the great 20th century British sculptor's fascination with armour. Ground-breaking new research reveals that Moore's long relationship with the Wallace Collection directly inspired the creation of these sculptures, which are shown here together for the very first time. This is the first time that Moore's helmet-related works, comprising over sixty sketches, drawings, maquettes and full-sized sculptures in plaster, lead and bronze, have been comprehensively assembled, juxtaposed with the Renaissance armour that inspired it. Organised with the Henry Moore Foundation. Wallace Collection
Forgotten Masterpieces of Indian Painting for the East India Company
September 2019 - January 2020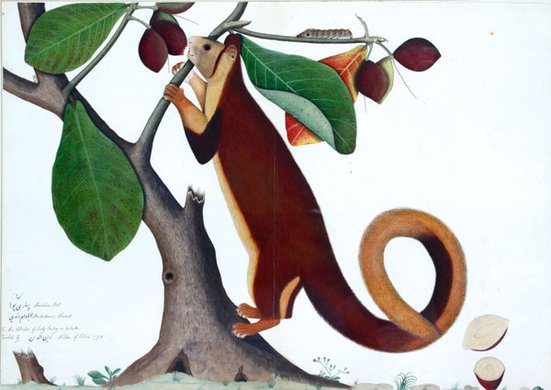 Shaikh Zayn-al-Din, Malabar Giant Squirrel, Eastern India, Calcutta, 1778.

Curated by renowned writer and historian William Dalrymple, this is the first UK exhibition of Indian paintings commissioned by East India Company officials in the late 18th and 19th centuries. Reflecting both the beauty of the natural world and the social reality of the time, these dazzling and often surprising artworks offer a rare glimpse of the cultural fusion between British and Indian artistic styles during this period.
Comprising works from a wide variety of Indian traditions, the exhibition belatedly honours historically overlooked Mughal artists including Shaikh Zain ud-Din, Bhawani Das, Shaikh Mohammad Amir of Karriah, Sita Ram and Ghulam Ali Khan. It will shed light on a forgotten moment in Anglo-Indian history, recognising the vivid and highly original paintings it produced as among the greatest masterpieces of Indian painting.
York Museums Trust
22nd March – 22nd March 2020
York Castle Museum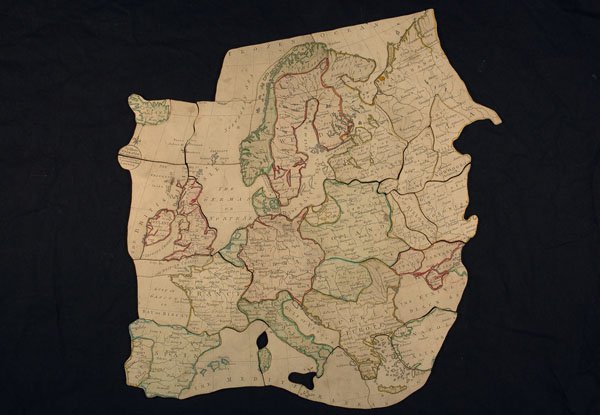 An early jigsaw map of Europe made by John Spilsbury in 1766. From the collections of York Castle Museum. Courtesy of York Museums Trust
Museum of Broken Relationships is an original creative art project conceived by Olinka Vištica and Dražen Grubiši? in 2006. It has since taken thousands of people on an empathetic journey around the world, challenging ideas about heritage. Its original permanent location was in Zagreb and in 2010 it won the EMYA Kenneth Hudson Award as the most innovative and daring museum project in Europe.
The project will come to York Castle Museum in March, with additions from the museum's own collections including one of the first jigsaws ever made which divides Europe along its borders. Designed in 1766 by John Spilsbury, this type of map was designed as a teaching aid for geography classes. Brokenships website
Ruskin, Turner & the Storm Cloud: Watercolours and Drawings

March 29th - June 23rd
York Art Gallery
then July 11th - October 5th
Abbot Hall Art Gallery, Cumbria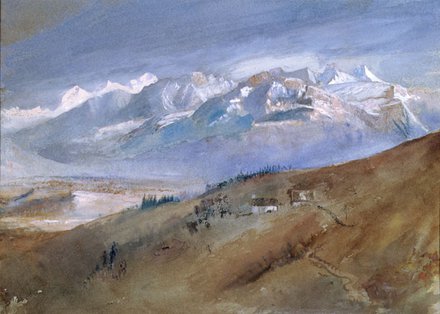 John Ruskin, 'The View from My Window, Mornex', 1862, watercolour, Lakeland Arts This major new exhibition marks the 200th anniversary of the birth of artist and art critic John Ruskin. It considers Ruskin's relationship with Turner, as well as his concerns about the environment and well-being, which were prominent themes in his work and writings.
New research, new commissions and an exhibition book will also explore these themes through multiple lenses, as we bring together the new research of artists, climate change scientists, art historians and curators.
This partnership exhibition between York Art Gallery and Abbot Hall Art Gallery, Kendal, Cumbria, will show their Turner and Ruskin collections together for the first time, complemented by substantial loans from national and regional collections.
University of Cambridge Museums
Artist Unknown: Art and Artefacts from the University of Cambridge Museums and Collections
9th July – 22nd September
Kettle's Yard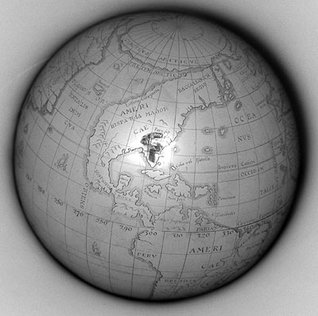 A silver terrestrial globe in the Whipple Museum collection, now identified as a fake Artworks and artefacts in this exhibition come from all eras and from across the planet, but have one commonality: they have all been catalogued as 'artist unknown'. A painted fragment from an Ancient Egyptian coffin, complete with the maker's fingerprints, will be displayed alongside stunningly decorated bark cloth from the Pacific Islands. A delicate engraving of a ship on a whale's tooth made at sea will join miniature paintings of Indian society, forgeries of elaborate scientific instruments and botanical watercolours brimming with plant life. Not knowing, in each instance, who the artist or maker is, will shift attention from a name and a known or imagined persona, to focus instead on the multiple reasons why the creator is lost to history. Drawing on new research, the exhibition will explore how the multifarious practices of art and craft, often linked to scientific research, have conspired to remember some artists but not others. The exhibition throws a light too on the nature of collecting itself, during eras of exploration and colonialism. Kettle's Yard


A Survival Story – Prehistoric Life at Star Carr
to 30th December
Museum of Archaeology and Anthropology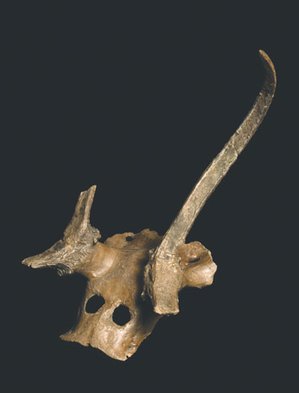 A headdress made from a red deer skull This exhibition explores the finds from the Mesolithic site of Star Carr in Yorkshire, particularly the 11,500-year-old headdresses,made of deer skulls with antlers attached and holes bored into them. Were these disguises for hunting, or elaborate costumes worn by Mesolithic shamans? These questions and many others are considered as the exhibition analyses this prehistoric society and its camp by the shore of a now-vanished lake, which was used for a period of 2 – 300 years. Cambridge Museums
Bridging Binaries LBGTQ+ Tours
April – July
The Fitzwilliam Museum, Museum of Classical Archaeology, The Polar Museum, Museum of Zoology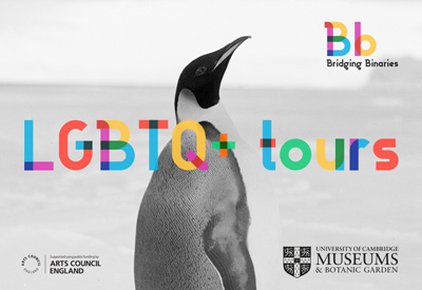 From same-sex behaviour among penguins to eroticism in the ancient world, visitors to four Cambridge Museums are invited to explore the spectrum of identities that exist across time, place and culture in Cambridge collections. Following a successful and fully booked pilot run in Dec – Feb 2018, our volunteer guides will offer tours to showcase a personal selection of fascinating stories of non-normative gender and sexual identities through a range of lesbian, gay, bisexual, transgender and queer-related objects. Cambridge Museums
Dancing in the Museum
to March 2019
The Fitzwilliam Museum, University of Cambridge Museums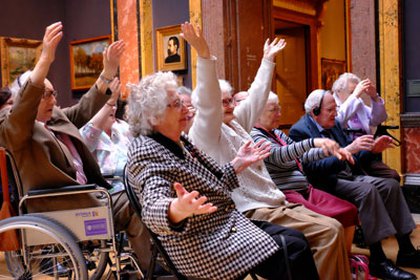 Dancing in the Museum is a collaboration with Cambridge City Council Independent Living Service (ILS), alongside three of the City's eight main sheltered housing settings. The programme begins with outreach, taking museum objects and images to sheltered housing locations in the East region and using them as a prompt for conversation, discussion and looking at art together. They also act as a starting point for music and movement activities.
Participants are then invited to attend sessions at the museum, with accessible transport provided, during which they meet in front of a work of art, look at it and discuss it together, and then take part in movement accompanied by music selected by the group in response to the painting. Through the Building Connections Fund the programme will aim to reach more sheltered housing in the region, as well as exploring other possible art forms, including singing or practical art activities. Cambridge Museums