Museums and Galleries Responding to the Climate and Ecological Crisis
Museums and Galleries Responding to the Climate and Ecological Crisis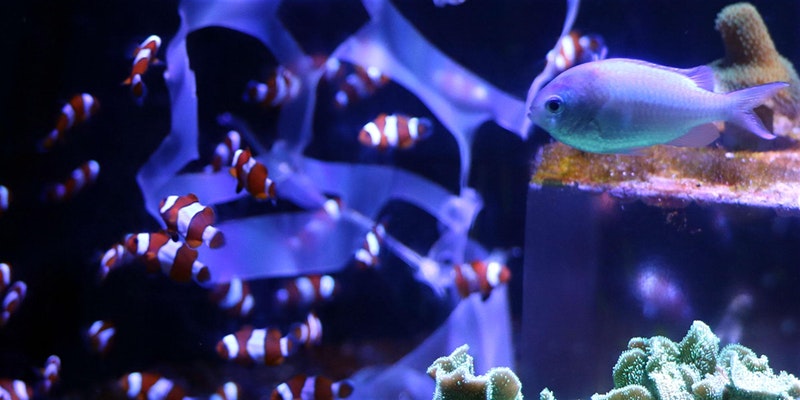 NMDC hosted a virtual conference on the climate crisis, convened by CEO of the Horniman, Nick Merriman who is also Chair of NMDC's environment and ecology subgroup. Participants discussed how museum professionals can learn from each other's efforts to tackle the climate and ecological crisis. The focus was on positive action and practical solutions.
The conference was held online across the 18th and 19th of November, and recordings of the panels are available below.
Closed captioning for these webinars was provided by Stagetext.
Wednesday 18th November
Developing Exhibitions in Leeds and Embedding Sustainable Practice, Lisa Broadest and Yvonne Hardman, Leeds Museums and Galleries
Lisa Broadest, Head of Operations, and Yvonne Hardman, Head of Collections and Programmes at Leeds Museum and Galleries shared the process of developing exhibitions in Leeds and how to embed sustainability throughout.  
How best to reduce energy emissions? Paul Jozefowski, Andrea Bottaro and Kieron Lillis, National Theatre
Over the last twenty years the National Theatre has been on a journey of discovery in its efforts to reduce its carbon footprint. They began with a series of simple "big win" changes, and a partnership with Philips Lighting in the early 2000s. Sustainability became central to the National's mission during the major refurbishment project known as NT Future. Now, as they continue to move forwards, a net zero goal has become the next challenge. They shared some of that journey with you, covering topics such as sweating assets, control optimisation, staff communication, sub-metering, lessons learnt and some blue-sky thinking. 
Thursday 19th November
More Sustainable International Working: Alison Tickell, Founder and CEO, Julie's Bicycle
Alison Tickell, Founder and CEO of Julie's Bicycle shared tips and best practice on embedding sustainability when working internationally. Julie's Bicycle is a London based charity that supports the creative community to act on climate change and environmental sustainability. 
Greening the Whitworth, Dean Whiteside and Patrick Osborn, The Whitworth
Founded in 1889 as the first English gallery in a park, the Whitworth has been transformed by a £15 million development completed in 2015. With sustainability as one of its core principals the project has seen the gallery double in size and integrate itself into the park. Alongside new spaces that embrace the park, such as our landscape gallery, learning studio and the café in the trees the project incorporated a host of green technologies such as green roofs, solar thermal & GSHP. 
Engaging and activating the public online, Abbi Knell, Children's Investment Fund Foundation
Over the past year, the way in which the public interact with cultural spaces, from museums, to galleries, to park installations, has rapidly shifted.  It is crucial that we now adapt to online spaces and interact with individuals and communities in a meaningful way, and as the cultural sector calls for a green recovery, it is vital that the public are a part of this journey. This talk covered some of the methods we can use to interact with audiences in online spaces, and the useful tools, content, and messaging you can adopt to increase public engagement and activism.