NMDC digital highlights 2019
NMDC digital highlights 2019
This selection of digital innovations and projects by NMDC members planned or already launched in 2019 gives a flavour of the different ways museums are harnessing the technology.
VR and AR
Dam Busters VR Experience
RAF Museum
Opens 19th March

Dam Busters is an immersive virtual reality prototype which allows an audience to experience the famous 'Dam Busters' raid from a new and unique perspective.
The experience surrounds the audience with a physical set, which in conjunction with virtual reality visuals, spatialised audio and haptic feedback completely transports audiences to the skies above the Möhne dam in 1943, aboard an Avro Lancaster bomber. RAF Museum
Museum Team AR
Ulster Transport Museum
Launches June 2019
Ulster Transport Museum is the pilot location for a new augmented reality experience 'Museum Team', developed with funding from Tourism Northern Ireland by a cinematic virtual reality studio. The app for Android and iOS takes children (and their parents) on an AR adventure around the museum. In it, they experience characters from the past and future, solve puzzles and collect special items that reveal extra content and earn rewards. Children can also access AR content at home.
Digitally-led exhibitions
Imaginary Cities
British Library
5th April  – 14th July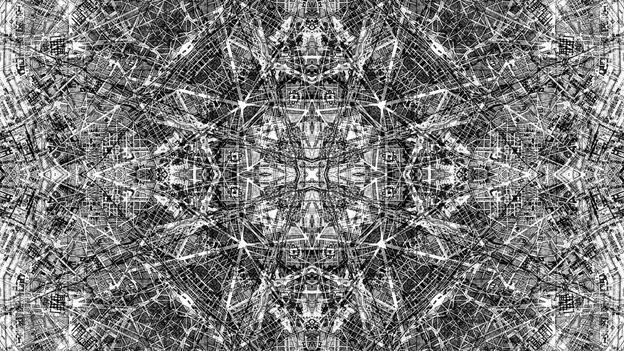 Courtesy of Michael Takeo Magruder
This exhibition shows how our increasingly digital world could change the future of collections. It features a newly-commissioned body of work showcasing fantastical cityscapes created by artist in residence Michael Takeo Magruder. Traditional materials combine with cutting–edge digital technologies to remix images and live data from the Library's digital collection of historic urban maps into fictional cityscapes for the Information Age.
There will be four technology-based art installations, exclusively created using images and metadata of 19th-century city maps. Each artwork combines contemporary digital technologies and traditional analogue processes. Algorithmically generated imagery and real-time virtual environments are used next to precious metal gilding and historical woodworking techniques. Shown alongside maps from the Library's digital archive and original source books, the exhibition highlights how BL is not simply a repository of knowledge, but a storehouse of creative potential that is constantly generating new avenues for culture.
Beasts of London
5th April 2019 – 5th January 2020
Museum of London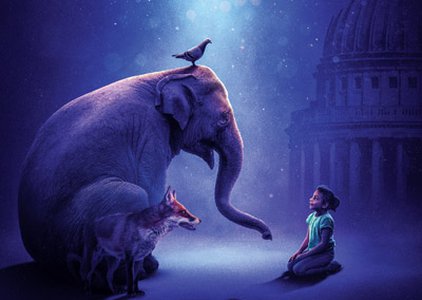 'Beasts of London' explores the fascinating role animals have played in shaping the capital, in a child-friendly exhibition narrated by the beast themselves.It is a a fully interactive digital installation using video projection mapping. It ranges from the Roman era to Medieval London through to the present. It describes how animals - from lions and elephants, to horses, rats and pigeons - have shaped the city. The animals are voiced by household names including Kate Moss, Brian Blessed, Pam Ferris, Nish Kumar, Stephen Mangan, Angellica Bell and Joe Pasquale. The exhibition is Inspired by objects in the Museum of London's collection and created in partnership with the Guildhall School of Music & Drama, Beasts of London. Museum of London

Digital/real world games
Operation Survival
Sedgwick Museum of Earth Sciences, The Polar Museum, Museum of Zoology, Museum of Archaeology and Anthropology
Various dates, 2018 - 2019

Following on from the success of Cambridge Codebreakers, Fire Hazard Games and the University of Cambridge Museums have collaborated again in to deliver 'Operation Survival'. This is a high-energy challenge for adults about survival in a changing environment. Taking participants on a journey through collections, the game asks teams to use historical objects to explore and examine the ways humans have treated our natural world in the past as well as the technology that has helped us understand our environment, now and in the future.  University of Cambridge Museums

Fundraising Technology
Contactless fundraising
National Museums Scotland and University of Oxford Gardens, Libraries Museums
Over the last 18 months, National Museums Scotland has been trialling different uses of contactless payment technology to enable visitors to make donations in the quickest and simplest way possible. With encouraging results from both general donations points and contactless terminals within targeted fundraising campaigns, more donation stations will be rolled out at the National Museum of Scotland in 2019.
Meanwhile GLAM has rolled out contactless donations across six sites, inviting visitors to donate £5. The scheme is a six month trial to see if visitors prefer this method of giving to traditional cash donation boxes. This shift reflects changing habits in the UK, where since 2016 more payments have been made by card than by cash. GLAM

Live Streaming
Space Lives
Royal Observatory Greenwich

Royal Museums Greenwich ran a pioneering new project - Space LIVES – with the aim of growing online communities and engaging new audiences in the topics of space and astronomy. The series broadcasted major astronomical events to online audiences worldwide through Facebook LIVE. Combining live-streams, expert commentary, user generated content, SEO strategy and press channels to drive awareness, the project reached over 300,000 on Facebook, with 200,000 video views, and 325,000 visits to web-related pages. RMG achieved first ranking on Google for related search terms and during the week of the Lunar Eclipse the Facebook page saw more video views than any other museum worldwide.

The project focused around four major events in 2018 – 19: the New Crescent Moon sighting (May 2018), Lunar Eclipse (July 2018), Comet 46p (December 2018), and Lunar Eclipse (January 2019).  RMG streamed content live from telescopes at the Royal Observatory to the Royal Museums Greenwich Facebook page. Ahead of each event, staff reached out to the widest possible audience by producing event-related search optimised web pages and promoting the live streams though the press. RMG's astronomers provided accessible commentary and celebrated the historical site and collections throughout each event. Each LIVE went from strength to strength, building audiences, growing engagement and helping support record attendances for the Royal Observatory on site. RMG on Facebook

Developing the future of digital
Living with Machines
British Library
2019 – 2024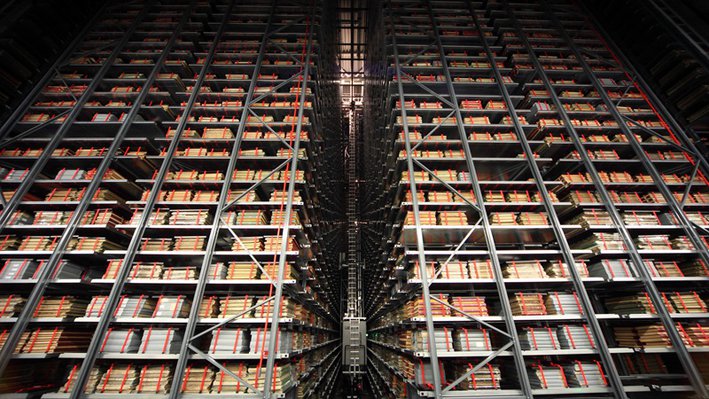 British Library newspaper archive, courtesy of the British Library
Living with Machines is a major new five year inter-disciplinary research project using 'radically collaborative' methods to analyse digital sources at scale to provide new insights into the human impact of the industrial revolution. Living with Machines will see curators, data scientists, historians, geographers and computational linguists working together to devise new methods in data science and artificial intelligence to revolutionise the way historical sources are analysed, and provide vital insight into the debates and discussions taking place in response to today's digitally-inspired revolutions.
In recognition of the significant changes currently underway in technology, notably in artificial intelligence, the project will use the century following the first Industrial Revolution, and the changes brought about by the advance of technology across all aspects of society during c.1780-1918, as its focus point.
The project aims to harness the combined power of massive digitised historical documents and computational analytical tools to examine the ways in which technology altered the very fabric of human existence on a hitherto unprecedented scale. The central theme speaks directly to present debates about how contemporary society can accommodate the revolutionary consequences of AI and robotics.
Dinosaurs and robots: creating new mixed realities
In development: live to the public from 2020
Science Museum Group, Natural History Museum
Seven leading British organisations from the fields of culture, entertainment and education have announced a pioneering collaboration which plans to reimagine the museum visits of the future using storytelling and cutting-edge virtual technology. The newly created consortium, which is being majority funded by a grant from UK Research and Innovation (UKRI), will create immersive experiences in which exhibits come to life, allowing visitors to have exciting, interactive encounters with, for example, robots or dinosaurs.
At the Science Museum Group, visitors will encounter a mixed-reality detective experience featuring high-resolution 3D scans of robots and other iconic objects from its collection, to bring the latest in robotics and artificial intelligence to life. At the Natural History Museum, dinosaurs from their collection will be brought to life and visitors will experience the detective work of palaeontologists and share the thrill of scientific discovery.
Both worlds will mix real-life physical environments where visitors can touch, smell and hear things through digital technologies and interact with creatures in ways not normally possible. It is expected that the visitor experiences will open to the public in the middle of 2020. SMG
Games Jam
National Archives
23rd – 24th February
In early 2019, The National Archives, in collaboration with the Bentham Project at UCL, held a Game Jam hackathon focussing on 'games with a purpose'. The hackathon challenged its participants to create imaginative and engaging games with the aim of encouraging others to transcribe historical documents efficiently. By finding ways to gamify projects which rely on crowdsourced mass participation, National Archives hopes to make it more appealing and fun for volunteers to take part, and also to increase the accuracy of the results.
A weekend of hacking, sharing knowledge and competitive game creation was also enjoyed by those who took part. The winning game created by the hackathon is now online: National Archives

Podcasts
 Glasgow Museum podcast
Glasgow Museums is launching its own podcast. Each episode will offer visitors a behind the scenes. It will include discussions about exhibitions and current affairs as well as musings and insights from the people at the heart of the sector. The podcast is now live on Soundcloud. Glasgow Museums (Soundcloud)

Talks and events
Gerald Aylmer seminar: Digital and the archive
National Archives
22nd February
This year's seminar looked at the impact of digital technology on archives and historical research. The event raised and debated digital problems, considering how academics and archives can work together to address these. A podcast of the event will be published later in 2019. The annual Gerald Aylmer seminar is jointly convened by The National Archives, the Royal Historical Society, and the Institute of Historical Research, in memory of Gerald Aylmer (1926-2000), who was president of the Royal Historical Society and Chairman of the Historical Manuscripts Commission.
Algorithms of Oppression
National Archives
2nd April
This event will explore how search engines can reinforce racism. Dr Safiya Umoja Noble will discuss her new book, Algorithms of Oppression, and the impact of misrepresentation through search engines. The talk will be followed by a poster display, which will showcase the innovative digital research being carried out by The National Archives. National Archives

Storytelling through online collections
Thomas Annan's Glasgow
National Library of Scotland
Photographs featured on this site provide a unique glimpse of the burgeoning Victorian city with streets and tenements now all long disappeared. The geo-referenced 1850 Ordinance Survey map overlaid with modern satellite imagery, lets users switch between historic and modern views of each photograph's location. NLS
Iolaire
National Library of Scotland
This dual Gaelic/English site uses digitised historical newspapers, archive song recordings, georeferenced maps, and other printed sources to provide an overview of a little-known disaster at the end of the First World War which had a profound effect on the communities of the Isle of Lewis. It includes audio and video contributions and personal reflections from a wide selection of the island community today both in Gaelic and English. NLS
The North American journeys of a diplomat's wife: the journals of Henrietta Liston, 1796—1801
 Manuscript journals tracing the author's journeys across the newly established United States and the West Indies are showcased in this comprehensive site. The journals are complemented by interactive maps which allow users to trace the journeys made by Henrietta Liston. The site includes contributions by historians which provide in-depth information about the author and her travels. NLS

Minecraft
The past and future of Exeter
 Royal Albert Memorial Museum
RAMM has pioneered the use of Minecraft to experience and understand Exeter through the ages. Minecraft maps of Roman, Tudor and 18th-century Exeter have proved a fun and popular way for people to engage with the city's history. Together with Exeter City Futures and Exeter College, a contemporary map of Exeter was adapted for an Exeter 2025 Minecraft Challenge, harnessing visions for a sustainable city. Five challenges were identified to inspire these visions: car-free city centre, sustainable high street, alternative transportation, alternative energy sources, and super cycle paths.
The maps have gained international recognition and a Minecraft Education version, along with a promotional video produced by the Seattle-based marketing team, will take contemporary Exeter to global audiences. The spring 2019 Bedrock version will let players experience historical Exeter on the device of their choice. RAMM (RAMM time trail)

Gallery interactives
Engaging the Senses
University of Oxford, Gardens, Libraries and Museums
This project aims to improve access to the collections through the use of innovative digital technology. A new interactive table top, listening station and interactive screen will allow visitors to search through the museum's digital collections, hear unique historical field recordings, and view film footage and photographs from around the world.
By introducing elements of digital exploration and learning into the Victorian-age galleries, the project will significantly improve the current visitor experience for a variety of audiences, including those with disabilities, as well as local communities and the wider public.  GLAM
New interactives
National Museums Scotland
National Museums Scotland commissioned a suite of interactives for its three new galleries opened in 2019. A blog describes how NMS used data on visitor behaviour to shape its choices.
The new galleries recently opened contain a suite of interactives, summarised below. There's a nice blog here from earlier in their development describing our approach
Ancient Egypt: Build a Pyramid
Visitors are challenged to build the best pyramid they can within certain constraints, including time, workforce, materials, shape.  Success is judged by how long your pyramid survives and how impressive it looks.
Hieroglyphs
This interactive lets visitors create an ancient Egyptian name by experimenting with combining different hieroglyphic components. Users create names of various characters (including pets) by selecting a range of unexpected hieroglyphs.
Journey through the Afterlife
Egyptians believed in life after death but a person's fate in the afterlife was uncertain and the journey there dangerous. This interactive focuses on the process surrounding ancient Egyptian burial and the rituals and beliefs associated it. The objective of the game is to succeed in three challenges, with a player's outcome based on making the correct choices and performing tasks successfully.
East Asia: The Art of Writing
This interactive explores the East Asian writing system, giving visitors the chance to practising writing individual characters and find out more about how specific characters evolved.
Exploring the Handscroll
The collections of National Museums Scotland include a 13 metre long handscroll created around 1700 in Japan, showing the bustling life of the Edo theatre district. In order to allow visitors to the museum to explore the whole scroll in detail, NMS has created a gallery interactive which sits beside the case where the original is displayed. It shows everything from travelling salesmen to child acrobats and those who painted the theatrical scenery and can be navigated using hotspots on the screen. NMS

Educational resources and events
All Girls Queens of Industry STEAM Hack  
Leeds Industrial Museum
This event complemented the 'Queens of Industry' exhibition which is ongoing at the Industrial Museum and addresses the shocking lack of women in tech. Currently only 15 – 18% of the tech workforce in the UK are women, so this event was for 30 girls aged 9 - 14. The museum worked with with a local software development company and digital organisations in the city to ensure it had female mentors and role models for the girls.

Leeds Industrial Museum was once the largest woollen mill in the country, and houses historic machinery in its textile gallery.  Hack participants were given a short tour, witnessing the spinning mule in action and handling punchcards, jacquard woven fabric and seeing the jacquard looms.  They were then presented with a choice of challenges (one from museums and one from libraries).  Libraries provided material from their fashion collections to inspire their challenge. The museum seeks to use its collections to inspire young people to become active creators of tech, rather than simply passive.  As  an informal learning provider, it can also work with those who are disenfranchised from formal learning. Twitter(punchcards), Twitter(participants), Twitter(feedback)


Objects from Antarctica
The Polar Museum, University of Cambridge

The Polar Museum has developed a range of digital resources for teachers of 7 - 11 year old students to use in classroom. A series of films explore a wide range of objects from Antarctica, with each following a theme such as food, transport, navigation, science or clothing. As well as featuring beautiful photography and detailed shots of objects from the collection, each film is introduced by experts on the theme and an expert from the Polar Museum. Teachers can also download accompanying teacher packs with resources to get students thinking in new ways across a range of subject areas, and high resolution images of the objects for use in the classroom.  Polar Museum
Reimagine Remake Replay
National Museums Northern Ireland
The aim of the Reimagine Remake Replay project is to change the attitudes of young people aged 16-25 towards heritage by using digital technology alongside museum collections. It is funded by the National Lottery's Heritage Fund and involves a number of partners: Nerve Centre, National Museums NI, Northern Ireland Museums Council and NI Screen.
The first programme developed as part of this project, was a Digital Maker Club where 15 young people met weekly to handle objects and learn new digital skills. Over a period of ten weeks they created their own interpretation material in response to museum objects, including a laser cut protest sandwich board illustrating the slogan 'Ulster Museum supports the LGBTQ+ community'.  A virtual museum, curated by the young people was also developed using their photogrammetry skills to create high quality 3D models of museum objects.
An exhibition of their creations was displayed in the 'Window on our World' gallery at the Ulster Museum, Belfast, which allowed participants to think about use of space and how to best promote their event. It also offered them a chance to experiment with interactive museum content for their peers and the general public. Over the next three years, National Museums NI will be hosting creative digital workshops, late night events, digital learning programmes and more for young people aged 16-25.