Jobs
Details: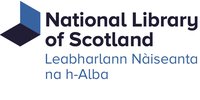 Location:
Edinburgh
Category:
IT

Salary:
£39,547
Contract type:
Contract
P
Hours:
FT
Telephone:
0131 623 3718
IT Infrastructure Manager
Managing five team members, four miles of private fibre across Edinburgh, three data centres, two petabytes of storage and one hundred servers, the National Library of Scotland is seeking a talented manager to lead the development and operations of its growing IT Infrastructure, including responsibility for storing and safeguarding digital collections, cyber security, procurement, and business continuity.

The IT Infrastructure that underpins all of this is gaining in importance and attracting significant investment. In the past 12 months we have financed the replacement of the firewalls, introduced flash-based storage, upgraded the core switches, and delivered 10Gbps network speeds to desktops in the digitisation studios. Further support this year has been provided to introduce SIP telephony, move to cloud-hosted email, and procure a new geographically replicated digital archive storage platform.

You will enjoy the challenge of planning the infrastructure for the long term while overseeing prompt resolution of any immediate IT issues, understanding the needs of the Library to architect appropriate infrastructure solutions, and collaborating with colleagues to help apply digital transformation across the organisation. Together with a close-knit team of IT and digital experts (including the IT Support and Applications Development teams) you will deliver first-rate services to an ambitious cultural organisation.

Applications are to be made via our website.
Museum Website: http://www.nls.engageats.co.uk/Welcome.aspx