Jobs
Details: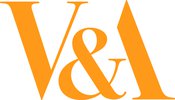 Location:
South Kensington
Category:
Financial

Salary:
Contract type:
Contract
Temporary
Hours:
Full time
Telephone:
0207 942 2937
As the world's leading Museum of art and design, the V&A aims to enrich people's lives by promoting the practice of design and increasing knowledge, understanding and enjoyment of the designed world. Alongside a £50m capital project and an ambitious development programme (FuturePlan), the V&A is focusing on increasing commercial revenue and embedding a closer working relationship to partner with the non-finance community more closely.

Main purpose of Job

The key responsibility of the role is the daily collation, checking and processing of sales reports from feeder systems into the finance system. This includes ticket sales and donations (via Galaxy), online retail sales (via retail NAV) and membership sales (via SagePay and CRM). You will also be responsible for highlighting and investigating any discrepancies, resolving them quickly and clearly and escalating any underlying issues to the relevant team.

Click on the link below, to be directed to the application.

The closing date for applications is 06 July 2022 at 23:59.

Interviews will take place on week commencing 18 July 2022.
Museum Website: https://app.vacancy-filler.co.uk/salescrm/Careers/CareersPage.aspx?e=LMo8nnTwYNZ9WIP5O9jKDfukn6sOju7rIexuKLQ6eQ_SVZ0V20mPW0Fj3hrabVyGQ5fMFbbrPqw&iframe=false&HideCareersLink=true