Jobs
Details: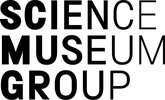 Location:
Science Museum, London
Category:
Collections Care
Conservation

Salary:
£45-50,000 per year
Contract type:
Contract
Permanent
Hours:
Full time
Telephone:
01904685750
Keeper of Science Collections
We are now recruiting for an outstanding candidate to lead the curatorial group responsible for physical sciences and contemporary science based at the Science Museum in London. As Keeper of Science Collections, you will have an insightful overview of history of science, with proven academic achievement and publications in one or more specific fields.

You should also have a driving interest in the material culture of science, and in raising the profile of the Science Museum Group's outstanding scientific collections and improving public access to the collections. Your broad cultural and historical perspective should be allied with an interest in, and good knowledge of, contemporary and developing scientific ideas, debate and practice.

As Keeper, you will play a major role in the intellectual stewardship of the collections. You will develop interdisciplinary approaches to the display and promotion of the Museum's collection and its relevant fields of research, helping to maintain and expand its national and international reputation.

Joining us you must have excellent specialist knowledge, with a broad and deep understanding of the intellectual and historical background and frameworks across relevant disciplines. You will be able to manage and guide large teams, direct content for major projects and funding bids, shape the Museum's Collections Policy and Research plans, and develop long-term relationships with external stakeholders on a national and international stage.
Museum Website: https://bit.ly/3kRrPuP