Jobs
Details: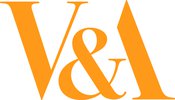 Location:
London
Category:
HR

Salary:
£40,000 Per Annum
Contract type:
Contract
Permanent
Hours:
Full time
Telephone:
02079422937
Employee Engagement Manager
The People Team at the V&A, use expertise to enable realisation of V&A strategy through people. We promote and develop an inspiring, inclusive and collaborative culture, through attracting, nurturing and retaining diverse talent. We look to promote innovative thinking and working and support engagement & collaboration via highly effective internal communication.

The Employee Engagement Manager will develop and implement an employee engagement and internal communications strategy that encourages high staff performance and contributes directly to the achievements of the V&A's strategic aims. Supports a range of internal communications activities to better inform, engage, motivate V&A staff and realise an ambition to be the employer of choice in the sector.
Museum Website: https://app.vacancy-filler.co.uk/salescrm/Careers/CareersPage.aspx?e=LMo8nnTwYNblTMYlj5RCmLI5STjtc7zuWbNtwga58IMcd_dcLWfHFRYNvqEw4ETKsS6guLKeGLQ&iframe=false&HideCareersLink=true