Jobs
Details: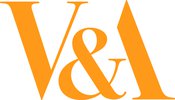 Location:
South Kensington
Category:
IT

Salary:
£43,500.00 - £50,000.00 Per Annum
Contract type:
Contract
Contract
Hours:
Full time
Telephone:
02079422937
Project Manager- Staff Savvy
Technology is integral to the operation of the V&A and plays a fundamental role in enabling the Museum to achieve its strategic objectives. The V&A IT team is responsible for supporting V&A technology, ensuring key technology services are delivered in line with Business requirements.

This role will be focused on the delivery of the Staff Savvy solution at the V&A. The project is about delivery of a new rostering system that will allow the business to increase efficiency in the rostering and payment of staff. The works include review of the business requirements, implementation of the new solution, integration where appropriate to existing systems, training of end users in the new business processes, and handover of the solution to the IT department. The role includes business analysis, scoping, planning, executing, and monitoring the time, cost, and quality aspects of projects. You will need to show that you have successfully performed both project management and business analyst roles on the same project.
Museum Website: https://app.vacancy-filler.co.uk/salescrm/Careers/CareersPage.aspx?e=LMo8nnTwYNYvuv001LMXj4tti-XrK3_u4C0h3Rr0Omk7sy-_t65dObxwqSMOMYX_rKgoYGtQm0Y&iframe=false&HideCareersLink=true