Jobs
Details: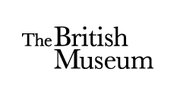 Location:
Bloomsbury
Category:
Collections Care

Salary:
£22,580
Contract type:
Contract
Permanent
Hours:
Full time
Telephone:
+44 (0)20 7323 8000
Assistant Collection Manager: Heavy Objects
Assistant Collection Manager: Heavy Objects
Collection Care
Full-Time
Permanent
£22,580 per annum
Application Deadline: 12PM on 3 March 2021

The British Museum is seeking an Assistant Collection Manager: Heavy Objects to join the Collection Care department. The main purpose of this role is to be responsible for all practical aspects of care and preservation of the British Museum collections with a primary focus on the movement and display of heavy objects. The post holder will work as part of a team, and their activities will include the storage, movement and preparation of objects for loans and display, and may take place across all Museum sites. The post holder may also be responsible for the packing, handling and display of objects lent to venues in the UK and internationally.

Key Areas of Responsibility:

•To monitor the security of heavy objects and to maintain them in good condition in storage, in transit and whilst on display
•To facilitate the movement, packing and display of heavy objects across the collections using specialist equipment such as slings, gantries, forklift trucks (equipment training will be provided as required)
•To assist with the delivery of the Museum's loans and exhibitions programme. This may include some travel
•To use hand tools and workshop equipment in the delivery of heavy object packing, mount making and installation activity
•To construct mounts and to install heavy objects in the Museum and at other venues
•To assist with training and skills-sharing as required
•To maintain and update essential object documentation, including location information
•To assist with collections audits and create condition reports for heavy objects
•To observe best practice in all aspects of heavy object handling and collections storage and to follow Integrated Pest Management procedures
•To observe health and safety standards for activities and equipment.
•To maintain a responsible attitude to all aspects of work and to represent the interests of the Museum and the collection at all times.
•To assist with other Museum projects as required.

Person Specification:

•Educated to at least GCSE level or equivalent with ideally some practical experience of object handling.
•Demonstrable interest in aspects of the Museum's collections.
•Manual dexterity, IT skills and an understanding and appreciation of materials and objects.
•A self-motivated individual with good communication skills who can work well as part of a team or on their own initiative.
Museum Website: https://bmrecruit.ciphr-irecruit.com/templates/CIPHR/jobdetail_3404.aspx