Jobs
Details: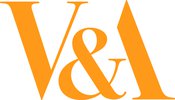 Location:
South Kensington
Category:
Buildings and facilities

Salary:
£38,630.00 - £42,231.00
Contract type:
Contract
Permanent
Hours:
Full time
Telephone:
02079422937
Estate Manager - Energy and Compliance
The role is responsible for monitoring compliance related maintenance procedures, ensuring practices are in-line with current legislation and conducting all site service checks ensuring the entire Estate is fully compliant. The role includes desktop-based analysis and audits to identify energy savings and ensuring best practice through energy data management and reporting.

The post holder will manage the asset database to ensure it is always maintained current and up to date, this will require close liaison with engineering teams and subcontractors to ensure that all asset replacements are identified and updated in the database as they occur, as well as understanding and implementing the asset hierarchies as defined by the Asset Manager System.
Museum Website: https://app.vacancy-filler.co.uk/salescrm/Careers/CareersPage.aspx?e=LMo8nnTwYNZC97U9aP6zkPWmaPBIKN3-9UFnj97rVpBaCJKHrZeL8mkr6gnFseEUAElbO-35tGs&iframe=false&HideCareersLink=true