Jobs
Details: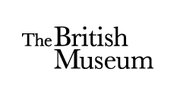 Location:
Bloomsbury
Category:
Collections Care

Salary:
40902
Contract type:
Contract
Permanent
Hours:
Full time
Telephone:
+44 (0)20 7323 8000
Head of Preventive Conservation
Head of Preventive Conservation
Collection Care, Conservation
Full-Time
Permanent
£40,902 per annum
Application Deadline: 21st June 2020, Midday
The British Museum is seeking a Head of Preventive Conservation to lead, develop, manage and set standards for a specialist team of Preventive conservators. To make major contribution to the management and planning of the Conservation Team in support of the Museum Operating Plan, the Public Programme and all relevant museum strategies. To take a key role in delivering Museum's Collection Care Strategy and embedding a preservation ethos across the Museum in line with the Conservation Policy.
Key Areas of Responsibility:
To work with key stakeholders on the implementation of the British Museum's Collection Care Strategy and to deliver the risk management programme in line with this strategy.
To build and enhance strong relationships with colleagues from the Operations Directorate to ensure collection safety throughout the delivery of an ambitious capital plan.
To ensure adequate support is provided to: collection storage moves, the Museum's Integrated Pest Management programme and the museum's extensive loans, exhibitions and display programme.
To ensure delivery of comprehensive and tailored staff training across all departments in the context of the Collection Care Strategy.
Person Specification:
Educated to post-graduate degree level in conservation or equivalent experience.
Experience of working in preventive conservation in a museum or heritage sector environment.
Recognised expert in field with knowledge of risk management principles as applied in the heritage sector and a good track record of relevant conservation research.
Demonstrable senior managerial skills such as project and budget management, thinking creatively to solve complex problems, prioritisation and implementing organisational strategies.
Excellent communicator who can lead and motivate as well as make sound critical decisions and represent the department on relevant issues.
Museum Website: https://bmrecruit.ciphr-irecruit.com/templates/CIPHR/jobdetail_3110.aspx