Jobs
Details: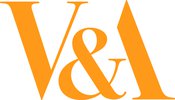 Location:
V&A Museum, South Kensington, London
Category:
Exhibitions

Salary:
£30,769.00 Per Annum
Contract type:
Contract
Permanent
Hours:
Full time
Telephone:
0207 942 2000
The V&A is seeking a permanent Exhibitions Manager and this is an exciting opportunity to manage projects within the lively Exhibitions Department.
You will be responsible for the delivery of exhibitions either at V&A sites or touring, coordinating up to 4 projects at any one time, depending on scale and complexity. You will manage internal and external project teams, liaising with many key stakeholders, including venues, lenders, fine art agents and exhibition designers.
You will have excellent project management skills, extensive experience of working with large-scale, multidisciplinary exhibitions including complex digital technologies, administrative and communication skills. With a museum or gallery background you will be able to process information efficiently, making considered and timely recommendations in challenging situations, whilst having an eye for detail.
This is an excellent opportunity to join the V&A's Exhibitions team, contributing to a diverse and exciting programme of exhibitions.
Closing date for applications: Sunday 8 March 2020 at 23.59pm.
Interviews to be held on 17 and 18 March 2020.
Museum Website: https://www.vam.ac.uk/vacancies