Jobs
Details: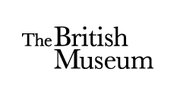 Location:
London
Category:
Education

Salary:
£29,227 per annum
Contract type:
Contract
Temporary
Hours:
Full time
Telephone:
020 7323 8000
National Outreach Manager
Application Deadline: 28th November 2019 at midday
The British Museum is seeking to appoint a National Outreach Manager. The programme, entitled "Where we are…,"is supported by the Paul Hamlyn Foundation and will include multiple projects, each unique, delivered under the programme umbrella. Highly ambitious and collaborative, you will work in partnership with local cultural, third sector organisations and young people in the development and delivery and leadership of the projects.
The overriding aim of the programme will be to remove barriers and harness the power of culture. It will recognise the assets that young people who are disadvantaged or disengaged hold, so that they may fulfil their potential and become agents of change in their own communities. The distinct projects delivered as part of the wider programme will be co-designed, shaped and delivered by young people.
The post will enable the Museum to substantially expand its reach across the UK and capacity to deliver innovative cultural and learning projects.
Key areas of responsibility:
To lead and develop the objectives, delivery plan and key performance indicators for Where We Are
Work with the Head of National Programmes to recruit strategic partners in line with National Programme plans
To develop and deliver 3 co-designed projects per year, with the first projects starting in Autumn 2020 in collaboration with partners and young people
To manage and oversee the delivery of the projects, including working with Museum colleagues and managing professional freelance staff such as facilitators and filmmakers
Working with the Press and Marketing Manager: National Programmes the post holder will be responsibility for managing the creation of content to be used to help promote and increase visibility of the programme.
Person Specification
With experience of working with disadvantaged young people and experience of project management (including risk management), the successful candidate will have excellent co-ordination and time management and have the ability to build good collaborative relationships with people.
Museum Website: https://bmrecruit.ciphr-irecruit.com//templates/CIPHR/jobdetail_1880.aspx