Jobs
Details: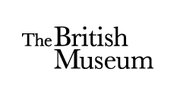 Location:
London
Category:
Buildings and facilities

Salary:
£40,941 per annum
Contract type:
Contract
Permanent
Hours:
Full time
Telephone:
020 7323 8000
Client Design Representative: Architecture and Fabric
The British Museum has an exciting opportunity to join us as Client Design Representative focussed on architecture and fabric.

This is a great opportunity to act as a lead Client Design Representative in a grade-I listed building, which serves to protect and display the Museum's unique collection. This role works across a range of challenging and exciting projects collaborating with an array of colleagues from many different departments.

Key areas of responsibility:

The Architecture and Fabric role will act as the design representative to enable the successful development and delivery of CPPM capital and masterplan projects, specific to galleries, displays and building fabric, inclusive of: arrangements, finishes and materials; responding to collection care/conservation needs; interfacing and coordination with collection information and documentation; interpretation and audio-visual multimedia elements; artificial lighting and daylighting; visitor flow and user access; and, signage and wayfinding.

The role will:
• Lead on internal and external stakeholder management and coordination of Museum design requirements
• Undertake complex decision making and problem solving in reviewing designs for capital and masterplan projects from both delivery and operational perspectives
• Ensure that the designs reflect the brief and to a quality and standard acceptable to the Museum
• Input into, and in some instances lead on, the development of briefs and technical design standards and guidelines

Person specification:
• Educated to degree level or with equivalent experience
• Significant experience planning, developing and delivering projects within a similar environment
• Experience of working with design teams on new-build and refurbishment projects and detailed knowledge of operational needs and design standards for a museum environment
• Excellent written and oral communication skills, you will be able to read and interpret information from architectural/engineering drawings and specifications, especially from a change control perspective
• Management experience – ability to influence and motivate a team
• Experience presenting to and briefing senior management/senior client staff and ability to work with a widely differing range of colleagues

If you think you are the perfect fit for this great role please apply...we look forward to hearing from you!
Museum Website: https://bmrecruit.ciphr-irecruit.com/templates/CIPHR/job_list.aspx