Jobs
Details: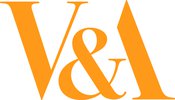 Location:
South Kensington
Category:
Trustee

Salary:
The posts are unpaid but reasonable travel expenses will be reimbursed, subject to the V&A's expenses policy.
Contract type:
Contract
Other
Hours:
Other
Telephone:
02079422937
Victoria and Albert Museum - 3 x Trustees
The V&A and DCMS encourage applications from people from diverse backgrounds who have the ability to make effective contributions to the Board.

The role involves attending six Board meetings per year, and an annual away day. Trustees usually serve on Sub Committees of the Board, which meet between four and eight times a year. Additional time would be required to study papers and attend events at the Museum. From time to time, Trustees may be called upon to provide ad hoc advice.
Museum Website: https://publicappointments.cabinetoffice.gov.uk/appointment/victoria-and-albert-museum-3-x-trustees/