Jobs
Details: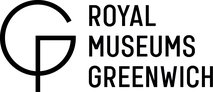 Location:
Greenwich
Category:
Front of house/visitor services

Salary:
Contract type:
Contract
Temporary
Hours:
Full time
Telephone:
0208 312 8514
Visitor and Sales Assistant - Full Time FTC
The Visitor and Sales Assistant role provides an exceptional visitor experience for all visitors to Royal Museums Greenwich (RMG). The role welcomes visitors on arrival, encourages them to learn about and engage with the collections and have an enjoyable visit to all RMG sites. The post holder will support RMG in the delivery of its commercial objectives by developing product knowledge, outstanding selling skills and achieving sales targets.

Job Purpose:
The Visitor and Sales team is responsible for delivering the Admissions, Retail and Visitor Experience services to the highest possible standard, by putting visitors first and promoting RMG's brand values.

Terms & Conditions
Net working hours (i.e. excluding 1 hour per day in rest breaks) will be 33.75 per week, with shifts between 8am and 8pm including weekends and bank holidays. Normal daily hours worked are 6.75 hours. Shifts will be variable and subject to operational requirements. We also have part time positions available.

This is a three month fixed term contract. Mainly based at the Cutty Sark.

Salary: £15,856 per annum

Please follow the link to view full job description and to apply via online application.
Museum Website: https://www.rmg.co.uk/work-services/jobs-volunteering/job-opportunities