Jobs
Details: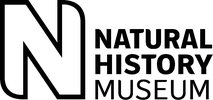 Location:
South Kensington
Category:
Research
Scientific

Salary:
£37,200 per annum plus benefits
Contract type:
Contract
Contract
Hours:
Full time
Telephone:
020 7942 5511
The Natural History Museum is one of the world's top museums; internationally recognised as a leader in the study of the natural world through its collections, its role as a centre of excellence in scientific research and in the presentation of natural history through exhibitions, public programmes, publications and the web.

Although focused on extant teleosts, this project will involve researchers from both the Earth Sciences and Life Sciences departments, and may include work on fossils as well. This is a three-year project funded by a Leverhulme research grant that will focus on the evolution of diversity and disparity in the teleost fish group Pelagiaria, some of the more familiar members of this group including tuna and mackerel.

We will utilize reconstructed micro-CT scans of pelagiarian skulls to investigate patterns of morphological evolution, modularity, and integration within these taxa using high-dimensional 3D surface morphometric methodologies. A new molecular tree of Pelagiaria, incorporating fossil taxa, will allow us to test for macroevolutionary patterns in skull morphology (evolutionary rate and disparity), modularity, and integration, using existing methods for reconstructing multivariate trait evolution (e.g., BayesTraitsV3) and modularity and new methods developed by the Goswami lab for evolutionary model fitting of high-dimensional data.

The successful applicant will be responsible for all aspects of the project under the supervision of the project leaders and will assist the PIs in managing a Research Assistant, and will be expected to lead on scientific publications and present at conferences, as well as promote the project at various outreach events at the NHM and outside the museum as the opportunity arises. You will have PhD, Biological Sciences or related field, submitted by the time of starting this position.

This post is projected to have someone in place by September 2019, and so please keep this in mind when applying.

Contract: Fixed Term Contract, 36 months
Closing date: 9am on Monday 10 June 2019
Interviews expected: 20 or 21 June 2019

For a full job description and to submit an application, please visit the Natural History Museum website.

Museum Website: https://careers.nhm.ac.uk/templates/CIPHR/jobdetail_1717.aspx