Jobs
Details: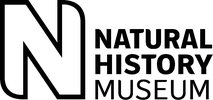 Location:
South Kensington
Category:
Administration
Archivist
Librarian

Salary:
£30,198 - £31,647 per annum (dependant on experience) plus benefits
Contract type:
Contract
Permanent
Hours:
Full time
Telephone:
020 7942 5511
Digital Special Collections Librarian, Library and Archives
The Natural History Museum is one of the world's leading museums, internationally recognised for its dual role as a centre of excellence in scientific research and as a leader in the presentation of natural history through exhibitions, public programmes, publications and the web.

Our Library and Archives (LA) department develops and facilitates access to the world's richest and most comprehensive resource for current and historical natural history literature. The collections represent the development of natural history science, exploration and collecting to the present day. The primary users of the collections are internal and external scientists curating the specimen collections held at the Museum and conducting biodiversity and geodiversity research. The LA collections also attract external researchers' interest from the arts and humanities as well interested public.

A programme to digitise library and archives collections, including enhancing catalogue records to support discovery and access for research and public use has been in progress for over ten years.

We are seeking a special collections librarian with experience of the approaches and tools that will enable the Library to respond to demand from our research users (internal and external) to be able to access and exploit special collections in the digital environment. You will also join cross-library projects to accelerate the digitisation of the collections and associated digital scholarship approaches and tools to support their research use.

This is a great opportunity to combine your skills and knowledge of curating special collections, including artworks, manuscripts and rare and historical published works, with your experience of applying the tools and approaches to supporting use and research of those collections within the digital environment.

Closing date: 9am on Monday 3rd June

For a full job description and to submit an application, please visit the Natural History Museum website As this is a re-advertisement, previous applicants need not reapply.

Museum Website: https://careers.nhm.ac.uk/templates/CIPHR/jobdetail_1720.aspx