Jobs
Details: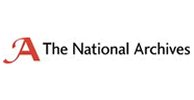 Location:
Kew, Richmond, Surrey
Category:
Conservation

Salary:
£32,629 - £35,000
Contract type:
Contract
Permanent
Hours:
Full time
Telephone:
0208 392 5203
Senior Conservation Manager - Treatment
The Senior Conservation Manager – Treatment Single Objects will play a significant role in developing and managing a team of conservation professionals to deliver projects as well as on-going programmes of single object treatments. As the lead, you will build effective working relationships with colleagues within the Collection Care Department and experts across the conservation sector to constantly drive and improve our conservation methodology for single objects.

You will lead the development and adaptation of treatment methods to increase the conservators' repertoire, facilitate knowledge transfer, support skills development and you will work closely with the Senior Conservation Managers – Engagement, Technology and Preservation and Digitisation and Large Scale Operations to ensure that our findings have wider impact on the sector and take new technological developments into account.

An excellent communicator and aiming to forge Collection Care's professional network, you will lead the whole of Collection Care to disseminate the outcomes of our work with the widest possible public and professional audience.

As a committed leader you will be expected to develop an agile and effective team that delivers at the forefront.

Join us here in beautiful Kew, just 10 minutes' walk from the Overground and Underground stations, and you can expect an excellent range of benefits. They include a pension, flexible working, as well as discounts with local businesses (e.g. beauty salons and bars). We also offer wellbeing resources (e.g. on-site therapists) and have an on-site gym, restaurant, shop and staff bar.

Museum Website: https://www.civilservicejobs.service.gov.uk/csr/jobs.cgi?jcode=1616939