Jobs
Details: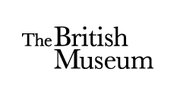 Location:
Bloomsbury
Category:
Curatorial
Exhibitions

Salary:
£25,285 per annum
Contract type:
Contract
Contract
Hours:
Full time
Telephone:
020 7323 8000
Project Curator: Tantra Exhibition
The Asia department at the British Museum has an exciting new opportunity for a Project Curator to support the Tantra exhibition project team, working closely with the Lead Curator, Project Manager and other members of the team in the development and delivery of the exhibition and publication.

Key areas of responsibility:
•To work as a core member of the project team, assisting the Lead Curator and Project Manager as well as liaising with key internal and external stakeholders
•To maintain and manage a digital database with object list and images
•To assist the Lead Curator with background research, picture research and picture acquisition for the exhibition and publication, and to coordinate new photography and manage photographic orders
•To assist with obtaining copyright and rights of reproduction for images to be used in the exhibition, publication, website and all related printed materials
•To obtain necessary information on loans through liaising with lenders and loans officers
•To track and monitor the movement of objects for the exhibition between departments
•To manage and file project documentation and correspondence
•To assist with the planning of a related programme of events and to assist the Lead Curator in providing gallery tours
•To assist in the editing and drafting of text for the exhibition and related material (including object labels, leaflets, website, publications)


Person specification:

This is a coordination, support and delivery role that will require a high standard of accuracy and consistency to meet programmed deadlines. Management of exhibition documentation will form a major part of the workload. We are looking for a highly organised individual with strong communication skills who can maintain excellent attention to detail at all times and will thrive on challenges. You will be able to assess your priorities in order to successfully meet deadlines, whilst working well as part of a diverse team.

The ideal candidate will be educated to degree level, or equivalent, in a relevant subject, preferably in South Asian culture, history or theology. A good knowledge of Tantric material would be advantageous, as well as some familiarity with Indian languages (such as Sanskrit). With museum/project/research experience, the candidate will have strong IT skills including Word, Excel, and PowerPoint and managing digital imagery. They will also have excellent writing, proofing and editing skills.
Museum Website: https://bmrecruit.ciphr-irecruit.com//templates/CIPHR/jobdetail_1561.aspx