Jobs
Details: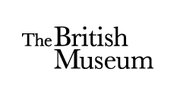 Location:
London
Category:
Digital

Salary:
£40,941 per annum
Contract type:
Contract
Contract
Hours:
Full time
Telephone:
020 7323 8000
The British Museum is currently in the process of rebuilding its Website and associated Collections Online platform. The Product Manager of the Website system will need to be working with all relevant parts of the organisation as well as the design agency appointed to deliver the new website. The post holder should be the subject matter expert (SME) of the system, a representative of the user base, an advisor of the product's potential and opportunity, and arbitrator of change.

Key areas of responsibility:

The post holder will build a good working relationship with the design agency to build the website through the project phase, including helping steer the development roadmap priorities. They will also understand the website roadmap and its functional capabilities, help prioritise the needs of the user base, own and maintain a clear roadmap of prioritised changes and improvements in alignment with strategic planning. They will also review adoption of functionalities and adherence to protocols and communicating and escalating any major changes, risks and issues regarding the website and its usage to key stakeholders as required.

Person specification:

With degree level or equivalent, you will have Project Management qualifications and demonstrable experience in project management, product management / ownership. Your experience will also include considerable experience planning and conducting market research, customer development activities. You will have solid knowledge of digital platforms and channels and ability to assess viability of technical architectures for product delivery. You will be a clear and effective communicator with proven ability in problem solving, especially in complex political environments. You will be able to inspire and lead cross-functional teams and have determination to push through obstacles and solve problems to get work delivered.
Museum Website: https://www.britishmuseum.org/about_us/jobs.aspx