Jobs
Details: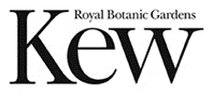 Location:
Kew Gardens, Richmond TW9 3AE
Category:
Collections Care

Salary:
£21,527 per annum
Contract type:
Contract
Permanent
Hours:
Full time
Telephone:
0208 332 3141
Herbarium Collections Assistant
You will work as part of a small team based in the Herbarium's busy Collections Management Unit which is responsible for freezing, recording, distributing and tracking preserved specimen consignments (approx. 50,000 specimens per year), making them available for scientific research both at Kew and institutes worldwide.
You will have a minimum of 6 months office experience and be educated to at least A-level or equivalent. This role requires meticulous attention to detail, a proven ability to follow precise procedures and accurately document and track specimen records through appropriate IT tools. You'll have the physical ability to lift, carry and pack heavy specimen consignments and use trolleys whilst also being able to handle individual specimens delicately and with care.

You'll be organised, even under time constraints, an excellent communicator, with accurate data entry skills, and you will be able to problem solve and prioritise your own work. You must be self motivated and a good general knowledge of geography, CITES, CBD and binomial nomenclature would be an advantage.

The salary will be £21,527 per annum.

We offer a fantastic range of benefits including a broad range of Learning and Development opportunities, with access to the Civil Service training curriculum, generous annual leave entitlement for new starters, family friendly policies, a choice of competitive pensions and flexible benefits scheme.

If you are interested in this position, please submit your application through the online portal, by clicking "Apply for this job".

We are committed to equality of opportunity and welcome applications from all sections of the community. We guarantee to interview all disabled applicants who meet the essential criteria for the post.

No agencies please.
Museum Website: https://careers.kew.org/vacancy/herbarium-collections-assistant-accessions-375319.html