Retail Supervisor
Details: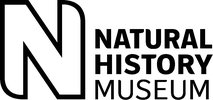 Location:
London, South Kensington
Category:
Other

Salary:
£18,589 per annum plus benefits (plus 10% responsibility allowance)
Contract type:
Contract
P
Hours:
FT
Telephone:
020 7942 5511
The Natural History Museum is one of the world's leading museums, internationally recognised for its dual role as a centre of excellence in scientific research and as a leader in the presentation of natural history through exhibitions, public programmes, publications and the web.

This is an exciting opportunity to work at a world-class visitor attraction. As Retail Supervisor you will be supporting the management team with the running of the shop floor to drive sales in our three permanent shops and the temporary exhibition shops which vary throughout the year.
As Retail Supervisor you will be expected to carry out your role to the highest level and set the standards for the rest of the team, and act as a deputy for the store manager.

You will ensure yourself and the team are striving to provide world class customer service at all times. You will have enhanced Cyber till access and will be required to do refunds and cashing up when required. You will be required to be flexible with your hours as you will supervise late and early openings in the absence of a store manager. You will be responsible for helping the department hit the set retail targets, this will include training new team members, ensuring high levels of service and standards on the shop floor and undertaking stock checks and stock takes. This role and your duties within it will develop over time and will be seen as a managerial training role.
Museum Website: https://careers.nhm.ac.uk/templates/CIPHR/jobdetail_290.aspx