Collections Access Officer (maternity cover)
Details: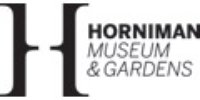 Location:
SE London
Category:
Outreach
Registrar

Salary:
circa £27,500 per annum (pro rata)
Contract type:
Contract
C
Hours:
PT
Telephone:
020 8699 1872
Collections Access Officer (maternity cover)
The Horniman Museum and Gardens in south east London has been open since Victorian times, when the tea trader and philanthropist, Frederick John Horniman first opened his house and extraordinary collection of objects to the local community. Since then, our collection has grown significantly and includes internationally important collections of anthropology and musical instruments, as well as an acclaimed aquarium and natural history gallery – all surrounded by 16 acres of beautiful Gardens offering breathtaking views across London.

We are looking for an enthusiastic and experienced part-time Collections Access Officer to provide maternity cover for the co-ordination of the Object in Focus short-term loans project. This is a three year temporary project (started April 2015 and funded by the Renaissance Major Grant Programme) to facilitate increased and easier access for smaller museums to the Horniman's collections.

You'll have previously worked in a collections management role with practical experience of loans work and handling objects, or have other relevant experience in a museum - preferably within a collections management, exhibitions or a hands-on registrar role.

As well as being able to organise a diverse workload, meet deadlines and work accurately, you'll be sensitive to the needs of smaller museums and community groups and be able to communicate with both specialists and non-specialists. You'll be equally happy working on your own, within a close-knit team, and with the wider public.

Hours of work: Part time - 21 hours per week (generally 9-5 Wed-Fri, but some flexibility may be required including weekend and evening working)

Contract: Fixed-term contract (maternity cover) until 31 August 2018

To apply, visit our website: www.horniman.ac.uk/about/jobs

The closing date for completed applications is 10am on Monday 3 July 2017. Interviews will be held on Wednesday 12 July 2017, and we anticipate that the successful candidate will start work in late August/early September.

The Horniman is committed to equality of opportunity and welcomes applications from all sections of the community.

Museum Website: http://www.horniman.ac.uk/about/jobs