Assistant Curator: Digital Learning
Details: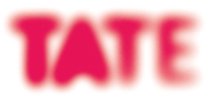 Location:
London
Category:
Education
Other
Digital

Salary:
£14,864 per annum (ie pro rata to £24,774 per annum)
Contract type:
Contract
C
Hours:
PT
Telephone:
020 7887 4997
Assistant Curator: Digital Learning
This is a fantastic opportunity to join a dynamic and creative Learning team whose vision is to act as a champion for art in society.

We are looking for an Assistant Curator for Digital Learning, who is passionate about exploring the capabilities of digital technologies for learning with and about art and culture, with a drive to work in one of the world's leading gallery institutions.

In this role you will join our small Digital Learning team investigating the role of digital technology in participatory practices at Tate Britain, Tate Modern and in digital spaces.

You'll be responsible for providing creative and administrative support to the team and assisting with the development and production of a programme of digital learning and research activities for diverse audiences.

An Assistant Curator: Digital Learning you can also expect to work collaboratively with colleagues across the department and Tate and with a range of artists, technologists, curators and emerging creatives along with youth sector organisations, schools and universities.

How to apply

Our opportunities are open for you to apply online - please visit our website via the link below. For all opportunities, we ask candidates to complete an online application form for the vacancy they are interested in. If you need an application form in an alternative format, please call us on 020 7887 4997.

Closing date: Friday, 30 June 2017 at 17.00.
Interviews: Wednesday, 12 July 2017.

Tate aims to attract and retain talented people from all backgrounds. We particularly encourage applications from black, ethnic minority, and disabled applicants as these groups are currently underrepresented in the cultural sector

Our jobs are like our galleries, open to all.
Museum Website: https://workingat.tate.org.uk/pages/job_search_view.aspx?jobId=3390&JobIndex=1&categoryList=&workingPatternList=&locations=&group=&keywords=&PageIndex=1&Number=15