Collections Care Conservator
Details: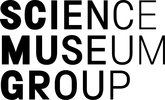 Location:
Science Museum
Category:
Conservation

Salary:
£24,000 - £30,000 per annum, pro rata to hours worked
Contract type:
Contract
C
Hours:
PT
Telephone:
0207 942 4319
Collections Care Conservator
Are you a conservation professional with an organised approach and experience working on scientific, technical, engineering, modern materials or medical related objects or similar collections? Would you like to work within the Science Museum Group, a family of the world's most well-known and prestigious museums?

Working mainly at the storage site Blythe House in Kensington Olympia, but also at the Science Museum in South Kensington, you will deliver all aspects of collections care to minimise the risk of damage to the Science Museum's historic collections.

Working three days per week, you will job-share with a colleague, and must enjoy close and co-operative team-working. You will be responsible for all aspects of collections care including environmental monitoring, collection hazard management, accelerated ageing tests, Integrated Pest Management (IPM), conducting Object Handling and Awareness training sessions and supporting volunteer collection care projects.

You will work on loans, acquisitions, exhibitions and supporting the Masterplan galleries by providing collections care and preventive conservation advice and so ensure that cultural outcomes are delivered on time and to budget. We also ask you to carry out interventive conservation on objects when required to support gallery development, temporary exhibitions and loans.

You will ensure that these tasks are carried out in a safe and secure manner to comply with current legislation and following best professional practice. This role is based within the Conservation & Collections Care team of the Collection Services Department.

We expect to conduct interviews on 19th July 2017.
Museum Website: http://bit.ly/2rnHGTS